Chief suspects refuse to admit responsibility for mini housing projects
The BBC have sent a reporter to Chiswick to investigat the appearance of tiny villages in the area, a phenomenon that was first reported on this site in November.
However, despite the resources of the corporation being used to find out who is responsible the mystery appears no closer to being solved.
Carrie Reichardt, the anarchist ceramicist from Chiswick, was initially identified as a possible suspect but she categorically denied it was her, saying, "No, it's not me. I think it must be someone local. It it's someone who is on their route somewhere."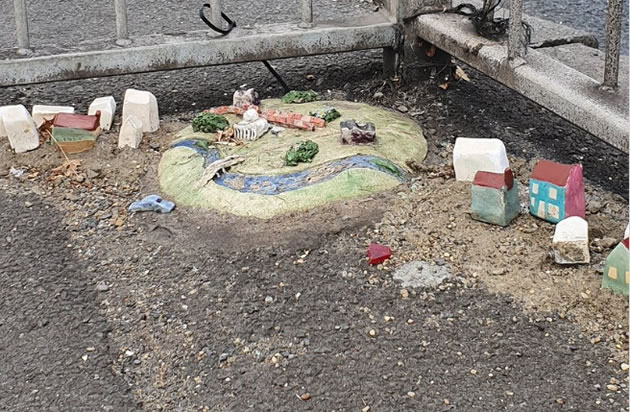 The tiny village by Sutton Court Road. Picture: Paul Flood
The BBC interviewed an anonymous source who was unwilling to name who she thought was behind the diminutive houses, probably not due to fear of reprisals, but gave a heavy hint that she thought that it might be the Abundance guerrilla gardening group who have worked to improve neglected parts of Chiswick.
When the accusation was put to Karen Liebreich MBE of the Abundance group she said, "I am defamed. I know nothing.
"To me it's just a nice little quirky thing that puts a smile on people's faces."
Some of miniature settlements set in concrete are at busy road junctions. There is one next to the A4 by the junction with Sutton Court Road and another on Chiswick High Road across from the Catholic Church. The one at Sutton Court Road is the most extensive with a number of houses around what appears to be a lovingly created reconstruction of Chiswick House and Gardens.
Another six building hamlet has been built nearby outside the library on Dukes Avenue.
It would appear that, in a very similar way to the Kennedy assassination, we may never know for sure who is behind these mysterious tiny villages.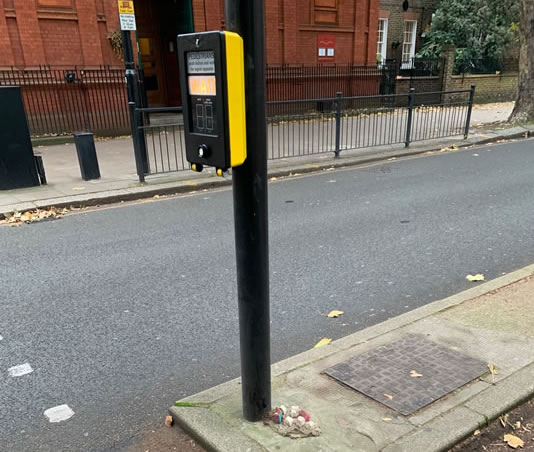 Small - Far away. Picture Dara O Briain
December 27, 2019