Frank Lampard leads first team down Fulham Road to Chelsea and Westminster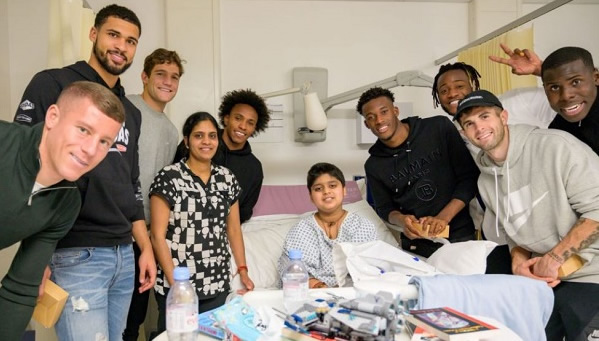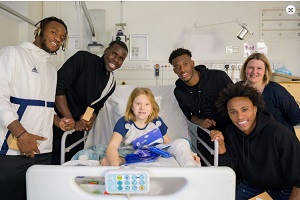 A visit by members of Chelsea's team, organised by Chelsea FC Foundation, has become an annual highlight of the festivities at the hospital and Frank has a special reason to be grateful to the doctors and nurses.

He said: "I visited this hospital many times as a player. It was a yearly event for us to come down and see some of the children who were having a tough time and also to see all the great work that is done here by the nurses and doctors. It is a real pleasure for us to be here.
"We know the great work they do here. My youngest daughter was actually born here so I know first-hand the care and the attention they give and the hours they do, including periods like Christmas when some people are off.

" If we can make a tiny bit of difference with a bit of happiness, we are just happy to be here with some gifts or to say hello and hopefully bring some smiles to faces."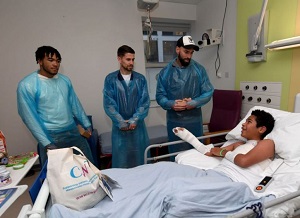 At the end of the visit, Lampard and his team presented the hospital with some additional gifts on behalf of the squad, including PlayStations, televisions and more.
Club captain Cesar Azpilicueta believes it is a vital contribution for footballers at this time of year, saying: "We know the little details can make people happy, with our resources we thought about this possibility to help the hospital to have these gifts, which they can share with the patients and help with their time in hospital. It is not nice to be here but we know sometimes people have to go through these periods and from our part, we want to help as much as possible.
"'For us it is very important to share in this time of the year which is very important for the kids. Christmas is approaching and it is nice to spend time with the kids and with the families, to cheer them up a bit and also they cheer us with the support and the way they love Chelsea Football Club."
Trust Chief Executive Lesley Watts said: "A big thank you from myself and the whole team at Chelsea and Westminster Hospital to the Chelsea FC team, who have spent the afternoon with our young patients and their families. It is a wonderful thing to see the faces of our children light up when they see their footballing heroes. Fun was had by all."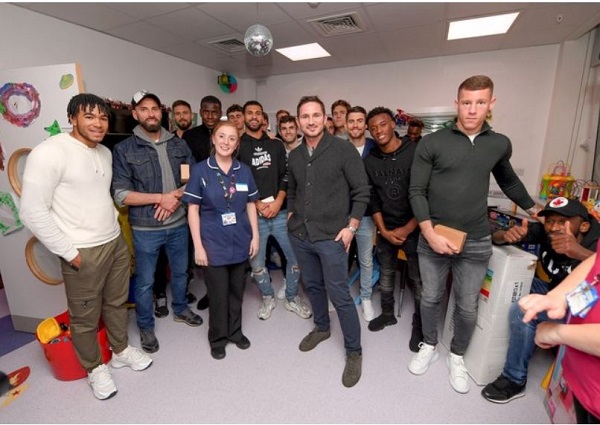 December 23, 2019