Building in and around disused lodge in South Park set to open next year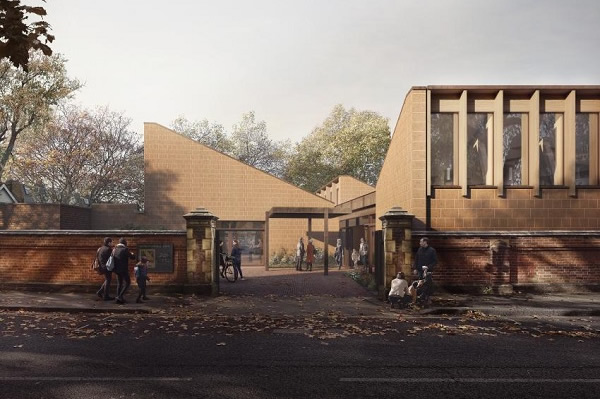 Construction of the new Sands End Arts and Community Centre, in and around the disused Clancarty Lodge in South Park, is set to start in June.
The new centre is now scheduled to open next year, providing a new community resource to replace the former centre in Broughton Road.
The long awaited centre, which was originally scheduled to open later this year, is being built by H&F Council with funding secured from Thames Tideway and Chelsea FC.
The council says it has chosen Neilcott Construction Group to do the construction work. The group have inroduced themselves with an introductory letter to people living near near South Park.
The council adds that the new centre will be run by local people for local people, with facilities chosen according to what local people want.
A community trust comprised of local people will be established to run and operate the centre.
The design for the centre was also consulted on widely and has already won a prize, being
selected for an 'unbui8lt' awards the New London Architecture Awards last year.
Designed by a team led by Mae Architects, the new centre will restore the original Clancarty Lodge and extend it to provide a large community hall, plus flexible hall and cafe opening onto an arts courtyard, and connecting to the terrace of the original lodge via an open lobby area.
The centre will also have a number of public
outdoor spaces, including the terrace, courtyard, community and nursery gardens and a walnut grove.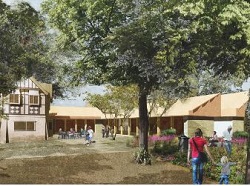 The original community centre, in the library in Broughton Road was sold six years ago by H&F
Council's previous administration, despite protests from local residents.
In August 2016 the council announced that it intended creating the new centre in the lodge with a contribution of £2 million from Tideway, which is constructing a drive site for the Tideway Tunnel on nearby Carnwath Road.
Chelsea FC is also providing up to £1.6m via its community contribution for the redevelopment of Stamford Bridge.
The design for the new building takes inspiration from 19th century glasshouses built by the horticulturalist James Veitch, which previously occupied the site in South Park until the 1980s.
Principal at architects Mae, Alex Ely said: "The centre will provide much needed community infrastructure offering generous, flexible and welcoming space."
Find out more about the new centre here.
If you have any questions about the work, you can email the council's project team at SandsEndACC@lbhf.gov.uk.
May 31, 2019