Man followed victim onto second bus and continued attack after she alighted
Detectives are appealing for information after a vulnerable woman was sexually assaulted by the same man on two different buses in the Acton area.
The offences occurred between 10am and 11am on 25 October 2016.
The victim, a 24-year-old woman, was sitting on the lower deck of a Route E3 bus on her way to work when a man sat next to her and started stroking her thigh and grabbing her hands. She told him to go away and proceeded to move to a different seat. He followed and sat next to her and again and resumed his sexual assault despite the woman telling him to leave her alone.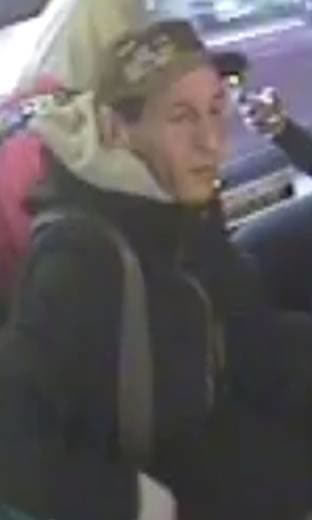 The bus then stopped outside Acton High School, where she alighted. The man followed her onto the street and placed his arms around her and asked for her telephone number. The woman then boarded a Route 70 bus towards Acton Lane but the suspect followed and proceeded to sexually assault her as she sat on the lower deck. She got off the bus and walked along East Acton Lane. The suspect followed her and grabbed her by the shoulders and attempted to kiss her. She pushed him and yelled for him to go away. When she got to her workplace, police were called.
The suspect is described as between 50 and 60 years old, of slim build with a small face and pointed nose. He had greying hair and a distinctive scar or birthmark on his left hand. He was wearing a grey or dark green army hat, dark jeans and a black zip-up jacket.
Officers from the Met's Roads and Transport Policing Command are investigating.
Officers have released a CCTV image of the suspect and ask anyone who recognises him or has any information to contact Detective Constable Natalie Baynes on 07500 607652 or via 101. Alternatively call Crimestoppers anonymously on 0800 555 111 or you can tweet @MetCC with any information.
Unwanted sexual behaviour on the transport network is not tolerated and all sexually motivated offences are taken very seriously. Always report incidents of this nature to the police. If you have any information please dial 101, in an emergency always dial 999 immediately.

15 March 2017