New exhibition explores the legacy of his utopian novel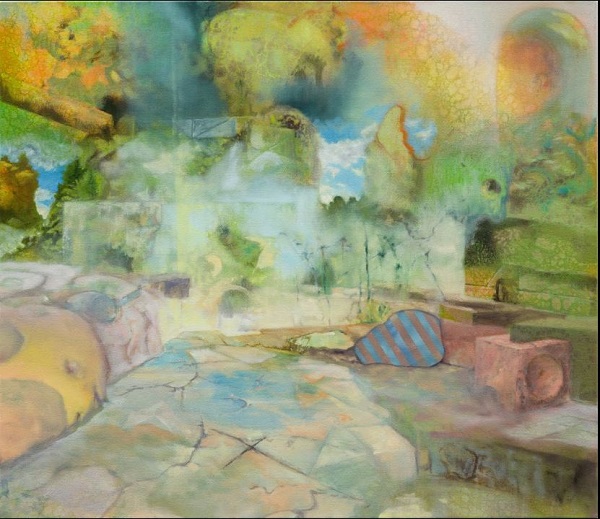 Image: Elisionator: 2018, Oil on Canvas, by Benjamin Deakin
A new exhibition in Hammersmith of paintings by contemporary British artist Benjamin Deakin explores the legacy on visual culture of the classic utopian novel News from Nowhere, written in 1890 by designer, writer and poet William Morris.
Hosted by The William Morris Society, the exhibition runs until 29th February 2020 in the Coach House at Kelmscott House, Morris's former home in Hammersmith.
The property features at the start of the novel and sections of the book were written at Kelmscott House.
In Reimagining Nowhere, Deakin is particularly interested in combining historical and contemporary landscape painting styles and repeat patterns bringing an immediate connection to William Morris's designs.
Deakin says the exhibition will "highlight that Morris' vision of Utopia sits alongside a wide variety of writers of Victorian science fiction which have left a strong visual legacy on visual artists."
He adds: " I hope the exhibition will introduce more artists and contemporary art lovers to Morris' work."
William Morris was a committed socialist and News from Nowhere first appeared in the form of serial publication in the Socialist League's journal Commonweal between January and October in 1890.
It seems particularly fitting that Reimagining Nowhere take place in the Coach House at Kelmscott House as the property - albeit in an altered form - features as the house in which the novel's narrator wakes up or begins his dream. Morris also wrote sections of the novel whilst living at Kelmscott House and the Coach House was a lecture room and meeting place for the Hammersmith Branch of the Socialist League.
Reimagining Nowhere exhibition by Benjamin Deakin runs until Saturday 29th February 2020
Open Thursdays and Saturdays 2 – 5pm. Free admission
The William Morris Society, The Coach House, Kelmscott House, 26 Upper Mall, Hammersmith.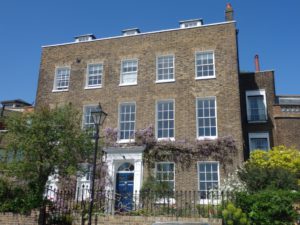 August 1, 2019