New community project will install local hives and teach residents about beekeeping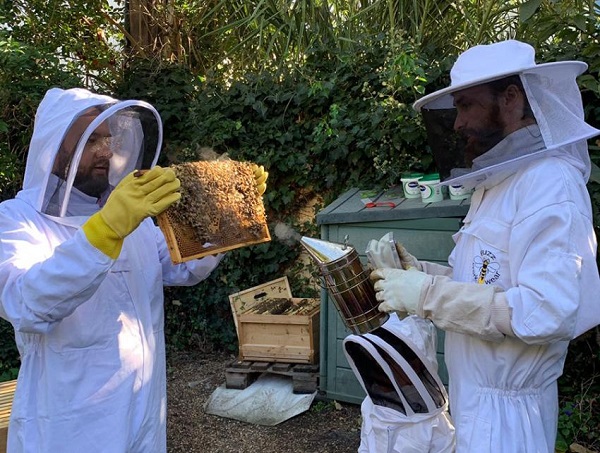 A new community project, Bees & Refugees has just reached its target on crowdfunding website, Spacehive and now plans to set the borough buzzing.
The project's benefits include helping refugees adjust to life in London, encouraging resident to learn about beekeeping, re-establishing the black honeybee in our area - and producing delicious honey and other bee products such as propolis.
The first public Bees & Refugees hives have been confirmed at Hammersmith Academy in Cathnor Road, where they'll host four on a balcony.
Another four will be in Askew Crescent, with three in Wendell Road and three in Bryony Road, all in Shepherd's Bush. Another four will be located just over the border in Chiswick, with more sites in Hammersmith & Fulham to be confirmed soon.
The project was the idea of 35 year-old Shepherd's Bush resident Ali Alzein, who fled his home and life in Damascus, Syria. He arrived in the UK in 2012 but found it hard to adjust.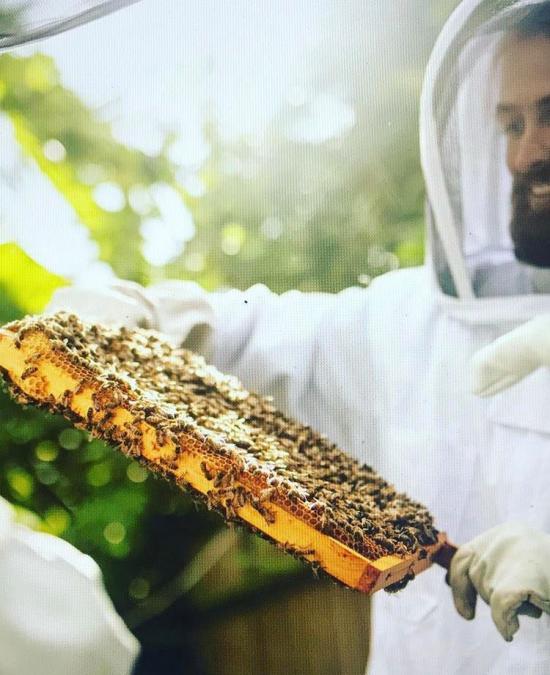 Ali at work with his bees

"I was always struggling to carry on with my life here and suffering from PTSD and severe depression, " says Ali.

"One day I decided to get a beehive for my garden. It was really therapeutic and helped me heal some wounds and so that's where the idea for Bees & Refugees came from."

Here's how the scheme will work:

Community members who have the space will be given a beehive and a frame of honey to get them started. They'll learn about beekeeping and the importance of bees, while refugees will be trained to become beekeepers.

All the hives will be maintained by certified managers and the resulting honey and other bee products will be offered to local residents.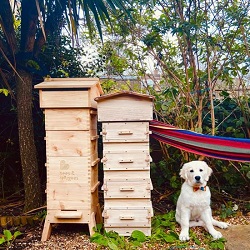 The project aims to re-establish the once-common black honeybee and will also involve planting lots of pollinator-friendly flowers around the borough to help them thrive.
Part of the two-pronged approach is that on top of the environmental benefits of supporting the honeybee population, it will also offer the therapeutic benefits of gardening and beekeeping to those in need.
"The project will be open to all interested refugees, with specific focus on women and young adults," says Ali.
"In the future, we hope that we will also be able to take this project to refugee camps."

"This is a fantastic project that will benefit the whole borough," says Cllr Wesley Harcourt, H&F Cabinet Member for Environment.
"Not only does it help with the vitally important task of protecting honeybees and other pollinating insects but helps refugees in our borough who may be struggling to adjust to their new lives."
You can find out more about Bees & Refugees and how you could get involved, through their Spacehive page, or by searching for 'beesandrefugees' on Facebook and Instagram.#
April 28, 2020