Shopping centre says it already has 'alternative plans for premium anchor space'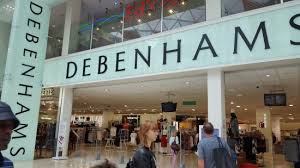 Debenhams has confirmed its store within Westfield London in Shepherd's Bush will not reopen.
And the shopping centre has indicated it already has alternative plans for its site at the western end of the centre.
The company's 142 department stores are already closed due to the coronavirus outbreak, but after falling into administration earlier this month, the company announced Westfield was among seven stores which are now permanently closed.
Meanwhile ITV News reported that most of the stock was already being removed from the 140,000 sq ft space, which has been home to Debenhams since the centre first opened in 2008.
The seven store closures mean the loss of over 400 jobs.

Stefaan Vansteenkiste, the chief executive of Debenhams, who is continuing to run the business while it is inn administration, said: "We have agreed terms on the vast majority of our UK stores and talks are proceeding positively on the remainder, positioning us to reopen these stores when government regulations permit.
"Regrettably we have been unable to reach agreement on seven stores and these will not be reopening, and I'd like to express my thanks to our colleagues in these stores at what I know is a difficult time for everyone."

A statement from Westfield said: "It is a sad day to see Debenhams filing for administration. Our centres continuously evolve, and we have alternative plans, including a combination of retail and other uses, for this premium anchor space...which we look forward to putting in place once life returns to normal."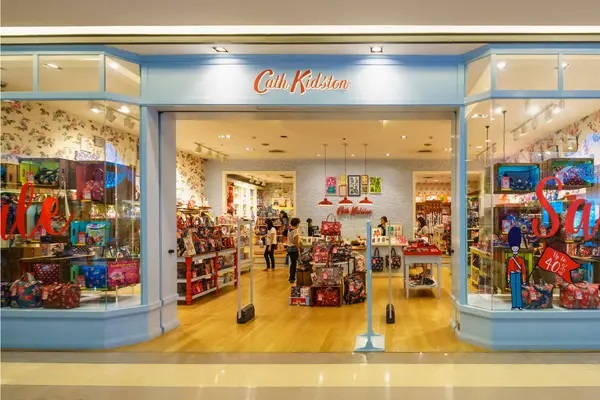 A second chain with a store at Westfield, floral fashion specialist Cath Kidston has also confirmed that it is closing all 60 UK stores, with the loss of over 900 jobs.
Just 32 jobs will be saved under a rescue deal – known as a "pre-pack" – which involved putting Cath Kidston into administration under advisory firm Alvarez & Marsal and then re-emerging as a much smaller business.
Melinda Paraie, the chief executive of Cath Kidston, said: "While we are pleased that the future of Cath Kidston has been secured, this is obviously an extremely difficult day as we say goodbye to many colleagues. Despite our very best efforts, against the backdrop of Covid-19, we were unable to secure a solvent sale of the business which would have allowed us to avoid administration and carry on trading in our current form."
Both chains said that despite the situation, they are continuing to trade online.
A statement from Debenhams said: " While our stores remain closed in line with government guidance, and the majority of our store-facing colleagues have been furloughed, our website continues to trade and we are accepting customer orders, gift cards and returns."
April 28, 2020