Following last August's blaze in Shepherd's Bush tower block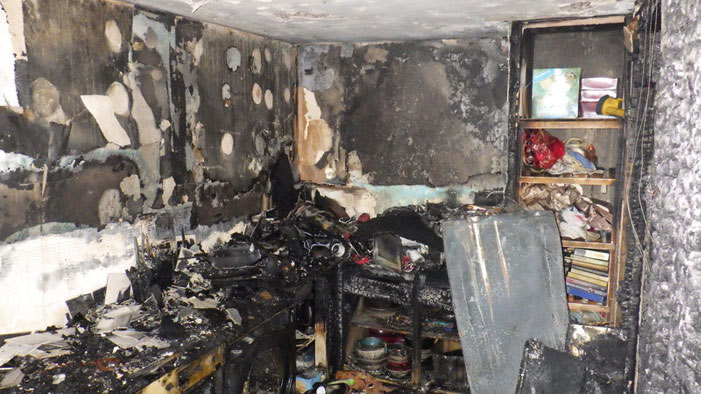 H&F Council is urging local residents to back a campaign calling for action over tumble dryers, following last year's blaze in Shepherd's Court on the Charecroft Estate, south of Shepherd's Bush Green.
The blaze which spread to five floors in the 18 storey building caused extensive damage, shown in the picture above. Tumble dryers have now been linked to a total of 750 domestic fires.
London Fire Brigade confirmed an Indesit tumble dryer was believed to have caused the fire last August.
However, Whirlpool, which owns the Indesit brand, has been accused by consumer champions Which? of dragging its feet in dealing with the problem.
So far 65,000 people have signed a Which? petition calling for quicker action.
"If a product could cause a risk to life, in this way, then it should be promptly dealt with by the manufacturers," said Cllr Sue Fennimore, H&F Cabinet Member for Social Inclusion.
"I have signed the Which? petition calling for Whirlpool to get its act together, and I would urge others to do the same."

You can sign the Which? petition called Challenging Whirlpool here.
London Fire Brigade is also inviting residents to join its Total Recalls campaign is calling for changes that will make white goods safer and stop fires like this ruining lives. You can find out more about the campaign here.

You can find out if your product is subject to a product recall or safety notice here.
If it is, London Fire Brigade's advice is to stop using it immediately.
February 6, 2017
August 19, 2016