TV presenter and wine expert Oz Clarke, who is based in Fulham, is among a number of people living and working in our borough who have been included in the 2020 New Year Honours List.
Oz, whose full name is Robert Owen Clarke, has been awarded an OBE for services to broadcasting and journalism.
He has become known as one of the world's leading wine experts, having won all the major wine writing awards in the UK and USA on numerous occasions, and written a number of best-selling books.

Oz also makes frequent BBC TV and radio appearances, including Oz and James Drink to Britain - a rollicking caravan adventure around the British Isles exploring beers, cider, whisky, wine and more, which won him another long list of awards.
After the honours were announced, his co-presenter took to twitter to offer congratulations, saying @MrJamesMay: " I've woken up to discover that @ozclarke has been awarded an OBE. So let's have no more of this nonsense about drink ruining lives. It produces greatness. "
He was among many friends and colleagues offering their congratulations on his twitter account @OzClarke.

Oz meanwhile joked that his award meant James " might actually buy me a pint, which would be about time".
He said he had "not the slightest expectation" of winning the honour, and added: " I get the most pleasure from just going out to the people and talking to everyone around the country about the simple pleasures, trying to take the fear out of wine."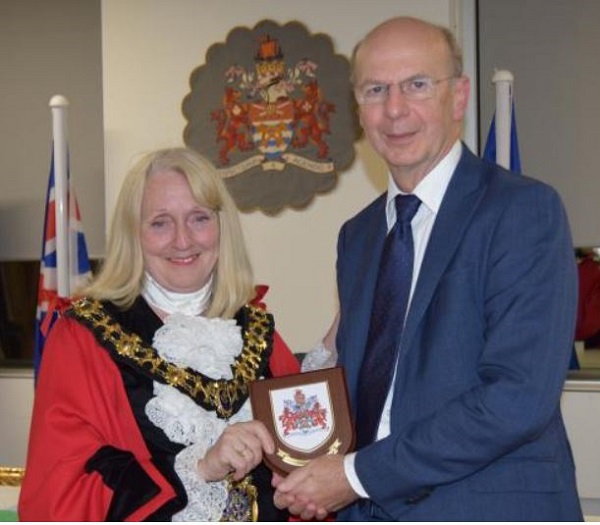 Stephen Miley, who was lately Director of Children's Services at Hammersmith & Fulham Council has also been awarded an OBE.
Steve, as he is known to friends and colleagues, pictured here with H&F Mayor Cllr Daryl Brown, spent nearly 40 years working on improving children's services in H&F, as well as in shared services with Westminster City Council and the Royal Borough of Kensington and Chelsea,before retiring in the winter of 2019.
A care leaver himself, Steve started out as a social worker in 1981. He rose through the ranks at H&F Council to spend the final two years of his career as the newly established sovereign H&F Director of Children's Services – where his inspirational leadership made an impression on all who worked with him.
"Steve's dedication has ensured children's safeguarding in H&F has always been of the highest standard," said Cllr Larry Culhane, H&F Cabinet Member for Children and Education.
Steve said: " This is an award for everyone in our schools and in children's services whose dedication and commitment to children, working in such a supportive political environment, has led to this recognition," said Steve."
You can read more about Steve's distinguished career and achievements on the council website.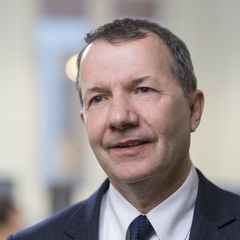 A third man who had made an impact on our borough, Paul Harbard, has been awarded an MBE for his services to innovative housing delivery in London and charity.
Paul, 68, was co-founder and finance director of Pocket Living from 2002 until 2019 and before that, was finance director of the Peabody Trust from 1990-2002 and group finance director at Anglia Secure Homes (now Care UK) from 1985-90.
Pocket Living specialises in building affordable housing developments designed exclusively to help millions of local first-time buyers on lower incomes to be able to get onto the property ladder
So far Pocket Living has built two developments in our borough, in Star Road, off North End Road in W14 and Apex Court in Woodger Road, W12.
After hearing of his honour, Paul said: " I have always been passionate about ensuring Londoners are able to put down long-term roots in the city. It's wonderful that Pocket has been recognised for its contribution to provide affordable housing for first time buyers in the capital."
January 3, 2020