Nicola Perrin, awarded an MBE for services to science
Four local women have been included in the 2020 New Year Honours List for services in a range of fields, from charity and the arts to science and engineering.
Nicola Perrin, 45, from Fulham, former Head of Policy at Wellcome Trust and latterly Head of Understanding Patient Data, has been awarded an MBE for services to science, championing the responsible use of patient data.
Understanding Patient Data, co-founded by Wellcome in 2016, supports conversations about how and why data can be used for care and research, what's allowed and what's not, and how personal information is kept safe.
Jeremy Farrar, Director of Wellcome, said: "I am delighted that Nicola's exceptional leadership on patient data has been recognised in the Queen's New Year Honours. Her outstanding work has given researchers, health providers and patients a crucial resource on the importance of using health data and she led the way on highlighting the benefits of a national opt-out service.
" I wish Nicola the warmest congratulations, from all at Wellcome."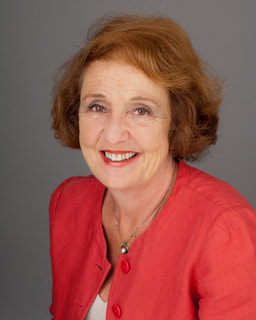 Francelle Bradford White, 69. who also lives in Fulham, has been awarded the British Empire Medal for voluntary and charitable services.
Francelle has spent the most part of her adult life fundraising or volunteering for charities including Childline The Lullaby Trust and most recently the British Red Cross and The Alzheimer's Society. She has also been a Lay Visitor at Hammersmith and Fulham Police Station and was a Member of the Independent Monitoring Board at HMP Wormwood Scrubs.
Between 1973 and 1992, she worked for several hotel chains including the Westbury hotel in Bond street, before setting up her own business, the Hotel Marketing Company in 1994. During that time, Francelle also spent years voluntarily fundraising for the Foundation for the Study of Infant Deaths
She also found time to be a Games Maker at the London 2012 Olympic and Paralympic Games.
When she looked after her late mother after a long period of Alzheimer's disease, she wrote a book called Andree's War about her mother's life and the part she played in the French resistance during the Second World War.
Following the book's publication, she spoke at events around the country, with all proceeds going towards Alzheimer's research and support and founded the Andree Griotteray White Charitable Trust, which has also raised thousands of pounds.
You can read more about the charitable trust and order Francelle's book here.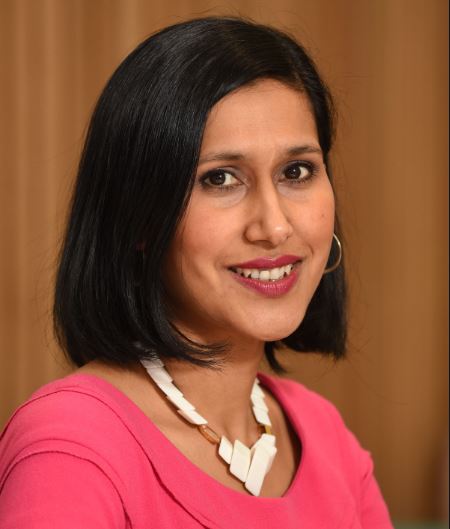 Dr Hayaatun Sillem, Chief Executive of the Royal Academy of Engineering, who went to school in Hammersmith and now lives in Shepherd's Bush, has been award a CBE for services to International Engineering.
Hayaatun attended Hammersmith's Godolphin and Latymer School and went on to earn a master's degree in biochemistry from the University of Oxford in 1998. She then completed a PhD with Cancer Research UK at University College London in 2002.

After joining the Royal Academy of Engineering in 2002 as an Engineering Policy Advisor, she became a Committee Specialist to the Science and Technology Select Committee in 2004 and later as a Specialist Adviser to the House of Commons Science & Technology Committee. She also joined the Department for International Development in 2005.
In 2006, she became the Royal Academy of Engineering's Head of International Activities, leading the Academy's partnership with Africa and in 2011 was appointed Director of Programmes and Fellowship, looking at how engineering can drive international development.
In May 2016, Hayaatun was appointed Director of Strategy and Deputy Chief Executive of the Royal Academy of Engineering and in March 2017 was appointed a Fellow of the Institution of Engineering and Technology.
In January 2018, she became CEO of the Royal Academy of Engineering, and championed the Government's Year of Engineering, looking to increase diversity amongst the UK's engineering workforce.
Hayaatun is also a trustee of the London Transport Museum, a judge for St Andrews Prize for the Environment and has written for The Huffington Post.

Following the awards, the Royal Academy of Engineering tweeted @RAEngNews: " We were delighted to see so many of our Academy Fellows and CEO Dr Hayaatun Sillem being commended for their services to engineering research, industry, technology, and wider society in the #NewYearHonours 2020 list."

The Institute of Engineering and Technology meanwhile, @TheIET said simply: " You are truly inspiring!"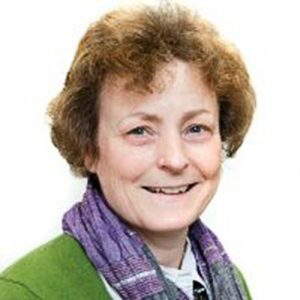 Fulham resident Jane Ellison, 61 has been awarded a British Empire Medal for services to the Arts, Media and Public Libraries.
Jane had an extensive career at the BBC, where her roles included programme maker, journalist, editor, senior manager and commissioner for factual programmes at Radio 4 where she also launched Book of the Week.
She was then appointed Head of Creative Partnerships, leading the BBC's work to build partnerships and develop major creative projects with a wide range of cultural, knowledge and other organisations.
She is the author of the cultural enquiry into partnerships 'The Art of Partnering', was a member of the Leadership for Libraries Taskforce and holds advisory roles at Royal Opera House, Transparency International UK and the University of Leeds Cultural Institute.
Recently she was a major mover in the ground-breaking Civilisations series, where she extended its impact by developing a nation-wide Festival of events delivered through public libraries and other cultural institutions.
She worked extensively with the public library network to develop its involvement in major National BBC initiatives such as #Lovetoread and #GetCreative and is a Trustee with Libraries Connected, which says its vision is an inclusive, modern, sustainable and high quality public library service at the heart of every community in the UK.
January 6, 2020