See final year students' debut performances with half price tickets for local residents
The Autumn Season of plays at LAMDA (London Academy of Music & Dramatic Art) on Hammersmith's Talgarth Road runs from today, 8 October through till 12 October, offering the chance to see the debut performances of final year BA (Hons) Professional Acting students on stage in The Sainsbury Theatre.

The plays are: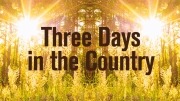 A handsome new tutor brings reckless, romantic desire to an eccentric household. Over three intoxicating summer days, the guests at a beautiful country estate in nineteenth-century Russia are caught in a whirl of passion. Patrick Marber's condensed and reworked adaptation of Ivan Turgenev's classic lyrical comedy A Month in the Country is full of humour and yearning.
Monday 8 October 7.30pm; Thursday 11 October 2pm (Pre/Post-show events available for Members, Supporters and Patrons);Friday 12 October 7.30pm; Tuesday 23 October 2pm and Wednesday 24 October 7.30pm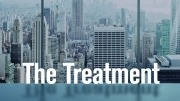 In the offices of a New York film studio a young woman has an urgent story to tell. But as both a once-famous playwright adds his own spin and a movie star joins the project, it becomes increasingly apparent that in this world people are products, movies are money and sex sells. Martin Crimp's darkly comic satire examines the media's distortion of reality, and the ways people build their own fictions to block out the world around them.
Tuesday 9 October 7.30pm; Thursday 11 October 7.30pm (Pre/Post-show events available for Members, Supporters and Patrons); Saturday 13 October 2pm; Tuesday 23 October 7.30pm and Thursday 25 October 2pm
DESIGN FOR LIVING
From bohemian Paris to the heights of Manhattan society, Noel Coward's stylishly scandalous comedy follows dilettante Gilda, painter Otto and playwright Leo as their tempestuous love triangle unravels. Witty and darkly comic, Design for Living explores celebrity, success and self-obsession. Initially banned in the UK, this provocative play premiered on Broadway in 1933. Coward's other works include The Vortex, Hay Fever and Private Lives.
Wednesday 10 October 7.30pm; Friday 12 October 2pm (Pre/Post-show events available for Members, Supporters and Patrons); Saturday 13 October 7.30pm; Wednesday 24 October 2pm and Thursday 25 October 7.30pm
These plays are open to the public, with standard tickets costing £14, and special half price concession rates for Hammersmith and Fulham residents, students, people over 65 or under 18 and those in receipt of Jobseeker's Allowance.
You will need to provide proof of eligibility for these concessions when collecting your tickets.
Find out more and book online at LAMDA's website or call the Box Office on 020 8834 0550 (open Monday – Friday 12pm –5pm).
Please drop an email to boxoffice@lamda.ac.uk if you have any queries about what to provide. Tickets are strictly non-refundable and can only be exchanged subject to availability and an exchange fee.
Please collect your tickets from the Box Office at LAMDA, 155 Talgarth Road, at least 15 minutes prior to the performance.
February 2, 2018