Six plays lined up for Artistic Director Rachel O'Riordan's inaurgual season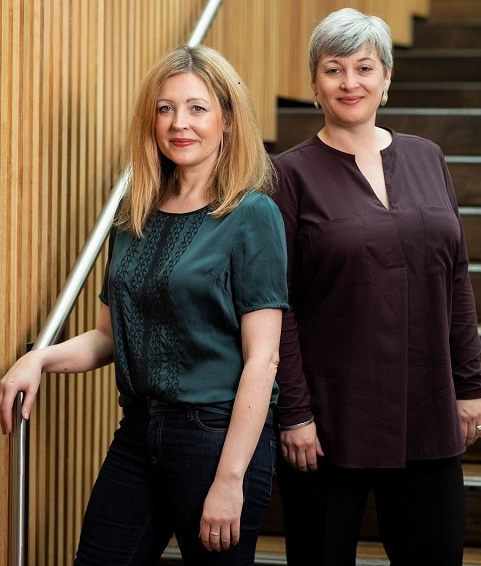 Rachel O'Riordan, left with Sian Alexander Pic: Helen Maybanks
The Lyric Hammersmith has announced its 2019/2020 programme - the inaurgural season for the theatre's new Artistic Director Rachel O'Riordan.
The season will begin with a A Doll's House, a new version of Ibsen's play by Tanika Gupta and directed by Rachel
O'Riordan and will include Solaris, a new play by David Greig and of course the Lyric's ever-popular panto, which this year will be Cinderella.
Rachel, who co-leads the threatre with Executive Director Sian Alexander, says: "I'm delighted to be announcing my inaugural season as Artistic Director of the Lyric
Hammersmith Theatre. I am very proud to be here.
"We have a stunning 590 seat Frank Matcham designed Main House and will produce plays that celebrate our unique theatre in the heart of Hammersmith. Today we announce seven new productions by exceptional playwrights including reimagined classics, contemporary plays and bold new work; these plays are as dynamic and varied as our audience.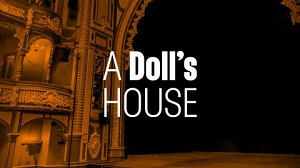 " My first play as director is a bold new version of Ibsen's A Doll's House by the award-winning West-London born Tanika Gupta. Tanika sets the play in Calcutta, 1879, using the themes of the play to explore British colonialism, in a radical reframing of this classic text.
" Playing the lead role of Niru, Nora in the original, will be Anjana Vasan, who was compelling in Summer and Smoke. I'm really looking forward to working with her, Tanika, and designer Lily Arnold, to bring a new perspective to this iconic play. An element of my vision for the Lyric is rooted in reimagining classic texts; putting the interpretation of them in the hands of artists (writers and directors) whose voice brings new perspective.
" Collaboration will be a vital part of the Lyric's work. Our first co-production will be with The Royal Lyceum Theatre in Edinburgh and Malthouse in Melbourne, with David Greig's Solaris.
" Christmas at the Lyric is a magical time. Our panto is such an important event for our community, and I'm thrilled that Jude Christian returns to write Cinderella. She will be joined by Tinuke Craig for her Lyric - and panto - directing debut, and members of our Lyric Ensemble in their first professional Main House production - an opportunity which has become the springboard for many young people into a career in theatre."
Looking ahead to 2020, the line-up will be Love, Love, Love, with Rachel O'Riordan directing Mike Bartlett's award-winning play; Sophocles' Antigone: The Burial at Thebes, with Roy Alexander Weise (Nine Night) directing a new production of Nobel Laureate Seamus Heaney's translation and The Beauty Queen of Leenane, headlining the Autumn 2020 season, with Rachel
O'Riordan directing Martin McDonagh's darkly comic play.
The Lyric has also announced the following:
• The Little Lyric Autumn Season, for audiences aged under 11 years, is announced,
including the return of Raymond Brigg's Father Christmas, along with the new sponsor
of Little Lyric shows and classes, The Collective.

• In collaboration with Headlong, the Lyric announces a long-term aspiration to
commission and produce work of scale by women playwrights for the Lyric Main House
and UK touring, with the first production in January 2020.

• The Lyric announces new Artistic Associates team: Stuart Burt (Casting Director);
Tinuke Craig (Director); Phillip McMahon (Playwright and Director); Nina Steiger
(Dramaturg) and Simon Stephens (Playwright).

• 30,000 tickets in the season are £15 or under, with 5,000 of these completely free through
the Lyric's community ticket schemes such as Free First Night.

• Continuing the Lyric's commitment to reducing its impact on the environment, e-tickets
are introduced for all Main House shows.

• The Lyric continues its commitment to nurturing the next generation of artists with the
Lyric Ensemble and Evolution Festival.

• Tickets for shows in the new season are now on sale. Find out more here .
May 24, 2019