All shows suspended or postponed following government advice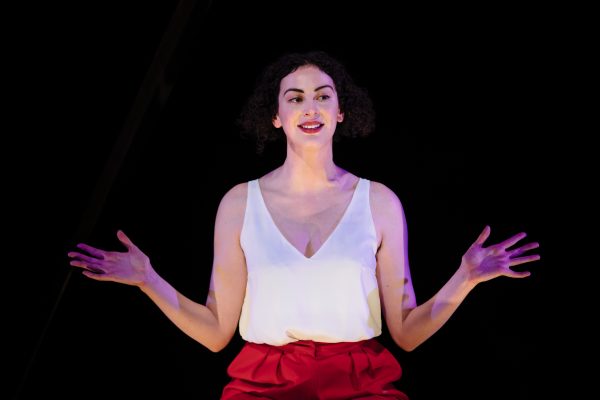 Breffni Holahan in Collapsible. Picture by Helen Murray
Theatres across Hammersmith & Fulham have temporarily closed their doors due to the Coronavirus outbreak.
As we reported earlier, Hammeersmith's Riverside Studios has suspended all performances, public events and film screenings with immediate effect - though its Studio 8 Cafe and Bar and restaurant Sam's Riverside remain open for the moment. Find out more here.
Also in Hammersmith, The Lyric Hammersmith will close to the public until at least Friday 17 April, suspending its current show, Love, Love, Love and its regular Little Lyric schedule for young children.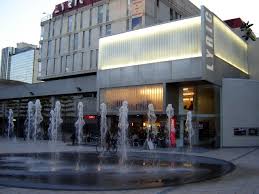 The theatre announced its decision, saying; " Following the announcement made by the Prime Minister at 5pm on Monday 16 March, the Lyric Hammersmith Theatre has cancelled all activity and closed the theatre to the public until Friday 17 April. We will continue to actively monitor and follow government advice. We are contacting everyone who is affected by this change to our planned scheduling.
"Although we are incredibly grateful for the public funding we receive, it covers less than 20% of the income we require for our work – both on and off stage. As a charity, the loss of all income from ticket sales, classes, our bar, restaurant, hires and other activities represents a significant financial shock for us.
"The Lyric Hammersmith Theatre has been at the heart of the theatre industry and our community for 125 years. Now is the time for us all to support each other and we look forward to welcoming our community back to our theatre as soon as we can.
" If you are able to support the Lyric at this time we are asking for donations to our Lyric Recovery Fund, you can do this by emailing development@lyric.co.uk."

In Shepherd's Bush, The Bush Theatre tweeted @bushtheatre: " In light of the latest government advice to avoid public gatherings, we are cancelling the remaining performances of The High Table and Collapsible from tonight.
" Replying to @bushtheatre. If you are a ticket holder for the cancelled performances, our Box Office team will be in contact within the next 48hrs to manage your booking. We're a small team so please bear with us.
"We want to say a huge thank you to the companies of #TheHighTable and #Collapsible. We're proud to have had these two beautiful shows and loved having you with us for the last few weeks."
The Finborough Theatre also took to Twitter to announce @finborough: " In light of recent government advice, we have decided to cancel all remaining performances of Not Quite Jerusalem and close with immediate effect.
" All ticket holders will be refunded - we urge audience members to consider donating to support the Finborough Theatre's future here."
Further afield, the Chiswick Playhouse - formerly The Tabard - has closed its doors, cancelling its show Al Murray: Landlord of Hope and Glory. A message on its website says: " It is with deep regret that we have had to cancel all up coming productions. We hope to see you very soon. For further information please email info@chiswicplayhouse.co.uk.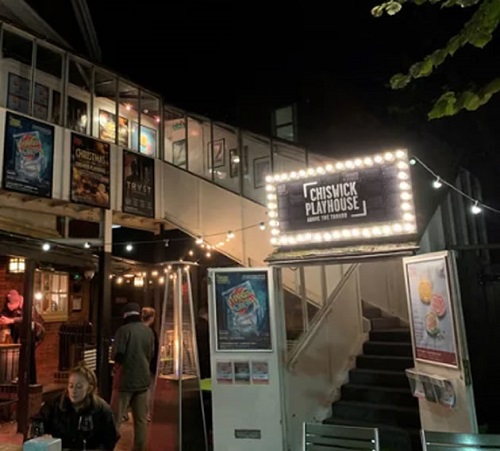 Richmond's Orange Tree Theatre has also shut until further notice, cancelling its play The Mikvah Project and adding: " We have made the difficult decision to cancel all Orange Tree Theatre performances until future notice.
" The implications of closure are particularly serious for the OT.
"As many will know, the Orange Tree is an independent theatre, not in receipt of any regular core funding from Arts Council England and as such is critically reliant on Box Office income to produce outstanding work year-round.
" The implications of closure are therefore particularly serious for the Orange Tree. Today we are appealing to audiences, to supporters and to the general public: anyone who has experienced the work of the OT, who believes in what we are trying to achieve as an organisation, to share your support at this extraordinary time
" There are many ways you can help: find out more about supporting us here."
March 18, 2020