Says its residents are more dependent on the bridge than people in Hammersmith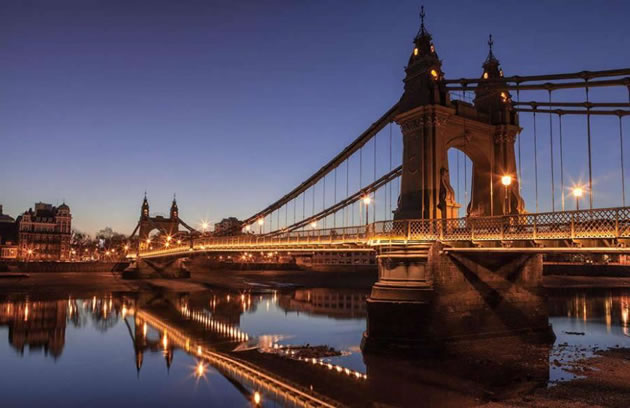 Richmond Council's Leader Paul Hodgins has written to his counterpart in H&F, Cllr Stephen Cowan pointing out the impact the Bridge is having on Richmond residents living south of the bridge.
The Bridge has been undergoing long-term work and has been closed numerous times for repairs, including this half term week and coming weekend.
Hammersmith and Fulham Council and Transport for London
are still finalising plans for major repairs to the bridge later this year.
Cllr Hodgins said: "The ongoing issues with Hammersmith Bridge have a tremendous impact on our residents.
"Over the course of the works, it seems clear that our residents are more dependent on the bridge than residents on the north side of the river.
"It impacts our bus services, our link to the many employment opportunities and of course access to the M4.
"I therefore have made it clear to Hammersmith and Fulham Council that we would like to explore Richmond Council taking control of the bridge which we feel would be most beneficial to Richmond's residents.
"In the event of that happening we would continue to work with Hammersmith and Fulham Council and TfL to ensuring there is more integrated long-term planning and co-ordination on both sides of the River."
The cost of the works is estimated at about 27million, with TfL footing £20million of the bill.
A spokesman for Hammersmith and Fulham Council said: "We've worked very closely with Richmond Council on all recent closures, including holding meetings at their council offices.
"While we appreciate the closures are frustrating, the bridge is a very old, highly complex structure and one of only two in the world.
"This makes the work incredibly complicated and time-consuming, regardless of who is managing it."

The first Hammersmith Bridge - also London's first suspension bridge - was designed by William Tierney Clark and opened on 6 October 1827. However 50 years later it was judged too weak to cope with heavy traffic and the weight of thousands of people crowding onto it to watch the Boat Race!
The current bridge resting on the original bridge foundations was designed by Joseph Bazalgette and opened on 11 June 1887. However the Grade II listed bridge has long suffered from structural problems and has been the target of two IRA bombings, leading to a number of lengthy closures.
February 16, 2018