Only restaurant in H&F to retain Bib Gourmand launches Michelin Early Dinner Offer
Acclaimed King Street restaurant L'Amorosa is the only restaurant in Hammersmith & Fulham to have retained a Bib Gourmand in this year's Michelin Guide - and it is celebrating with a Michelin Early Dinner Offer.
The special deal, launched by chef patron Andy Needham, offers 25% off all food on bookings from 5pm till 7pm on Tuesdays to Saturdays.
Local foodies are already aware of how L'Amorosa, at 278 King Street, has gone from strength to strength since it opened its doors in September 2014.
Chef patron Andy is a master at his craft and Italian-food devotee. He's already won a plethora of awards including The London Borough of Hammersmith & Fulham best new business award shortly after opening and Michelin recognition within the first year.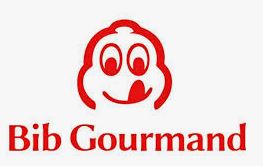 And now he has been recognised again. Announced at the recent glittering Michelin 2019 Revelation, the prestigious Bib Gourmand is awarded to restaurants that are judged to be delivering both good quality and good value by inspectors.
Andy is renowned for feeding the residents of Hammersmith with his deliciously authentic Italian food using only the finest seasonal ingredients – all of which are chosen on a daily basis.
Andy says, " I am utterly thrilled to retain this extremely prestigious award. Being an independent operator in hospitality has never been harder and it's great to be recognised for our efforts to provide accessible yet fabulous food to local Londoners."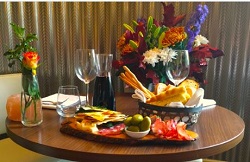 The Bib Gourmand awards are not his only recognition by Michelin - he was first awarded a Michelin star while heading up Zafferano's kitchen in Belgravia for 12 years.
He moved to the heart of Hammersmith and Fulham to bring up his two children who currently attend school in the borough.
He says,"As we also live near the school, it was an easy choice to decide to open up here.
"We love the area and I wanted to provide a local, family restaurant that offers fabulous dining without having to go into central London."
The 25% discount offer is valid on all food from 5pm -7pm Tuesday to Saturday and diners are advised to book early as it is only available for a limited number of tables per night. The 25% discount does not apply to wine or other beverages.
Guests must book ahead and quote 'Michelin Early Dinner Offer' to take advantage of the 25% discount.
Bookings can be made on the L'amorosa website by email bookings@lamorosa.com.uk or calling the restaurant on 020 8563 0300.
This offer is only available till 30 November 2018. L'Amorosa and its management reserve the right to withdraw the offer at any time.
If you need further temptation, you can see a sample dinner menu L'Amorosa here.

October 13, 2018