Council found guilty of severe maladministration by housing watchdog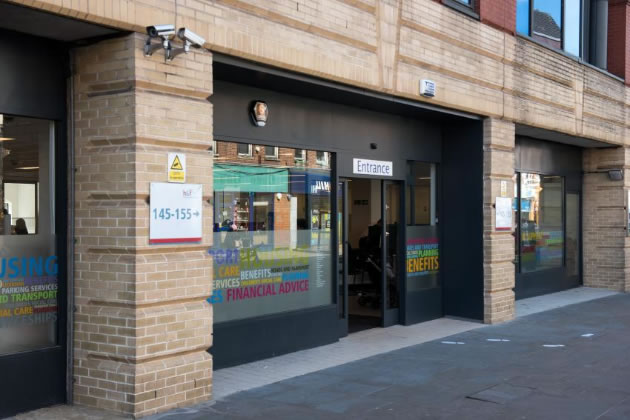 Hammersmith and Fulham's housing department on King Street
February 16, 2023
Hammersmith & Fulham Council has been found guilty of "severe maladministration" by the housing watchdog after leaving a young family living in a flat with broken windows and a leak for 18 months.
The Housing Ombudsman said Hammersmith and Fulham (H&F) council's failure to carry out meaningful repairs had had a "detrimental impact" on the man and his two young children.
The local authority has since apologised and promised to fix the issues. It has also paid out £1,050 in compensation and set up a specialised housing maintenance team.
In a damning review, the ombudsman said H&F council took 15 months to repair a leak in the man's top-floor roof and bathroom, despite repeated pleas from the resident. The council also took another 18 months to fix a defunct smoke alarm – a task that should take no longer than five days, the ombudsman said.
The tenant – who had been living in the one-bedroom apartment since 2008 – said that when it rained "discoloured and smelly water" leaked into his cooker. He said he was scared to use it in case it caused a fire and said the smell and damp in the kitchen affected his day-to-day living because he couldn't cook his children's meals.
In December 2020, he told his landlord that the window in the living room was "hanging off". He was sleeping in the room with his two-year-old at the time, the report said. The family was forced to live in "unacceptable" conditions during the winter months.
After the resident reported mould in the property, it took the landlord eight to 10 months to rectify the issue.
Richard Blakeway, Housing Ombudsman, said, "The landlord repeatedly failed in its repairing obligations to the resident. Poor communication about the repair action plans, inefficient management of the repairs, and unproductive systems of raising repairs to completion or escalating outstanding issues with its contractors.
"Throughout the case, there was a lack of satisfactory completion records and an absence of evidence to show the landlord's reasonable investigation into reports of continued issues.
"The resident and his young family have experienced distress and inconvenience, living with health and safety hazards during the duration of the outstanding repairs. The landlord failed to offer interim solutions and the redress it offered was disproportionate to the significant detriment caused by its multiple delays and service failures."
Hammersmith and Fulham council has since set up a "Leak Management Team" and has promised to work more closely with its contractors.
In a statement, it said, "Hammersmith & Fulham Council accepts unconditionally the decision of the Housing Ombudsman. We fully acknowledge that we failed to respond to and address the repairs needed in the family's home and did not resolve them in a timely manner."
Adrian Zorzut - Local Democracy Reporter