Council says it has begun discussions with residents about more schemes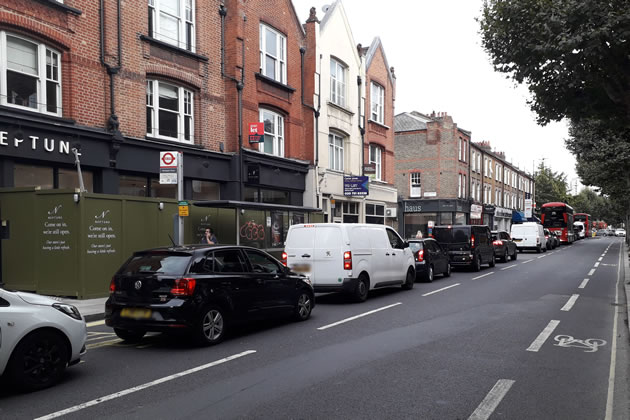 Opponents of the South Fulham scheme say it has caused congestion on Wandsworth Bridge Road
February 24, 2023
Visitors who drive along backroads in Hammersmith and Fulham could be fined if expansion plans are rolled out. Under clean-air neighbourhoods proposals, out-of-town drivers would be penalised if they drive through 'rat-run' roads in the zone.
The council has announced it hopes to introduce more schemes similar to the one in place in South Fulham which fines out-of-borough drivers up to £130 if they try to take shortcuts through small streets between Wandsworth Bridge Road and New King's Road.
Speaking at Hammersmith and Fulham's full council meeting yesterday (23 February), Councillor Sharon Holder explained they were talking to residents in different areas of the borough about how they could bring in similar schemes. But the councillor was not able to confirm when work will start in particular neighbourhoods.
The Labour cabinet member said, "We will explore all possible steps to ensure all residents benefit from the clean air neighbourhood programme. There is a programme and we plan to roll things out consistently throughout the council in collaboration with the residents. If they want us to do it, more importantly, it is our objective."
She added, "We have had preliminary discussions with residents in different parts of the borough and we do have an outline timetable."
When the expansion programme was first announced in November of last year it was envisaged that a scheme would be implemented quickly in the Brackenbury district with zones in Brook Green and Barons Court to be initiated in April. The council said at the time it had already started talking to residents' groups in the Brackenbury area and it will take three to six months to develop the final design of the scheme in that area with a similar timescale for other zones.
Following that a major ramp up of implementation was planned between June 2023 and July 2024 with restrictions to be introduced in Cathnor Park, Caxton Village, Hammersmith Town Centre, North End Road, Ravenscourt Park, Riverwalk, Wendell Park, White City, Wormholt Park and Wormwood Scrubs.
The council is also speaking to schools to see if they would benefit from having similar measures outside their gates. It also plans to repurpose road space for cycling and walking. Bus priority lanes and new trees and green areas could all be introduced.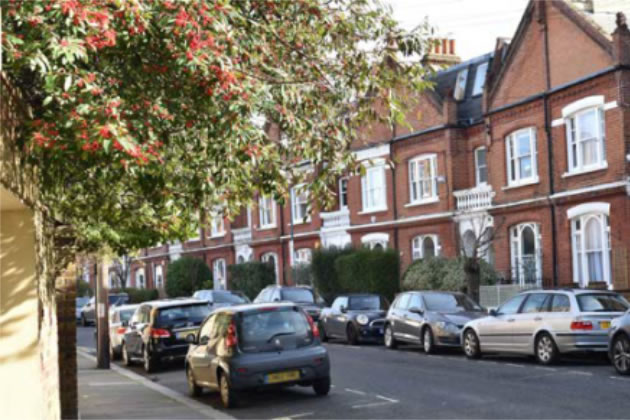 Council says South Fulham scheme has reduced traffic in residential areas
Cllr Holder added: "Community-based events will also be introduced such as play streets and street theatre to enable a thriving cafe-style culture and encourage more sustainable living.
"We will continue to introduce further projects on our main roads across the borough with the purpose of walking and cycling."
The meeting also heard feedback from residents about the measures in South Fulham.
Hurlingham Academy governor Andrew Pendleton told the council, "It seems to me in the last couple of weeks it has been extremely successful it has visibly reduced traffic on the roads. It is safer and cleaner for children."
Friends, family, carers, delivery drivers and tradespeople can still reach every street in the Clean Air Neighbourhood without going through the cameras, according to the council.
Residents in the area are not fined for driving there and visitors can take alternative routes on larger roads.
A south Fulham resident who lives in the clean air neighbourhood added, "It is fantastic all the cars that are not on either side of the road now… but Wandsworth Bridge Road is totally and utterly chocka and it is at standstill throughout the day. The pollution is terrible."
Opponents of the schemes, included have argued that they are discriminatory and have resulted
The council said it was not able to say when it will start introducing clean-air neighbourhoods as it is still in talks with residents.
H&F residents and key "permitted vehicles", such as buses, black cabs, emergency services, and waste vehicles, will be unaffected by the access restrictions and will be able to pass through the cameras and move around the area without incurring a penalty.
Jacob Philips - Local Democracy Reporter