Crowdfunding underway for new project aiming to launch next spring
If you have always dreamed of joining the theatre, either onstage or behind the scenes, this could be your chance.
Maverick Theatre Company, which has had big success this year at the Edinburgh festival and at Chiswick's Tabard Theatre (now renamed Chiswick Playhouse) is launching Hammersmith and Fulham People's Theatre Company, which will be open to all.
The project, and its concept of bringing theatre to the people and of creating a spirit of community cohesion is at present crowd funding on H&F Spacehive and has attracted so much attention that H&F Council has already agreed to contribute £5,000.
The website describes the project as: " A new theatre concept. A chance for ANYONE AND EVERYONE living and/or working in Hammersmith & Fulham to create and take part in a new theatre production, mentored by top professional talent."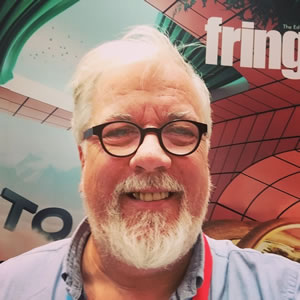 Artistic Director Nick Hennegan, pictured above, said: " We are very excited to bring to London a concept that has been successfully tried and tested previously in Birmingham, and would like to thank the council and everyone else who has pledged money so far.
" We have done amazingly well in just a few days but are still looking for more local support; so if you can help or want to get involved please look at our website."
They currently have almost half of the money needed pledged (£13,906 pledged, with a total of £29,945 needed) and have just over a month before the deadline of 8 January.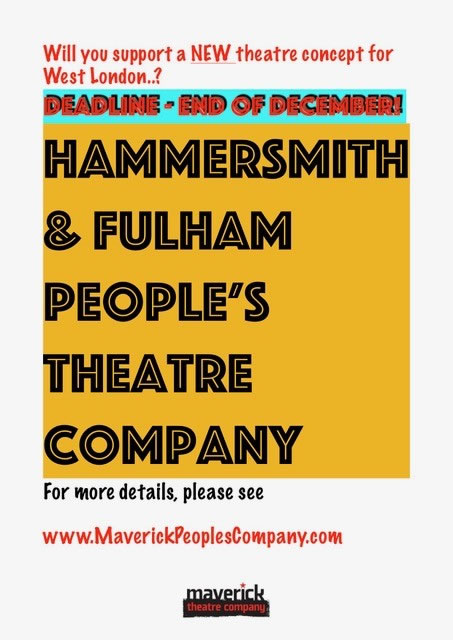 Hammersmith & Fulham People's Theatre company will give anyone and everyone living or working in the area a chance to be involved in a big, new theatre show.
Maverick was established on a council estate in 1994 to increase access to the performing arts. It has won numerous arts awards and critical acclaim for its work in attracting new audiences and participants.
In 2002, Maverick produced the first People's Company theatre production in Birmingham to great critical and audience acclaim.
Nick says: " We now want to upscale and repeat the project - in the borough of H&F!
"It works on the basis that ANYBODY who wants to have a go at theatre - acting, dancing, backstage, music, social, finance, film or producing - can join in and be tutored FOR FREE whilst doing so by some of the top practitioners from the National Theatre, the RCM, the RSC, etc, to work with the company and increase their level of skill and talent."
They promise to deliver the creation of a new, top-quality, large-scale professional play with music, written, produced & performed by the community, to attract major creative talent to work with all the communities of Hammersmith and Fulham and to sow the seeds for further productions including new, community-based plays and comedies with one hour 'taster' discussion workshops in locations such as pubs, schools and community centres.
If all goes well, the company hopes to begin rehearsal in May 2020, and if the project is a success, to roll it all out across the country.

December 6, 2019