Mayhew invites people to fly high above the Olympic Park
If you are looking to take on a new challenge for 2017, the Mayhew Animal Home has just the thing for you!
The home is inviting local animal lovers to take part in the UK's highest free fall abseil on 30 April.
The ArcelorMittal Orbit at The Olympic Park stands at an incredible 262ft with spectacular panoramic views across London including iconic buildings such as The Gherkin, St. Pauls, Canary Wharf and Wembley Stadium.
The Orbit is an iconic symbol of Queen Elizabeth Olympic Park and the London 2012 Games, and this is your chance to take it on!
You can abseil as an individual or as part of a team, it's up to you! In joining in you will be helping hundreds of dogs and cats to escape a life of abandonment, cruelty and neglect in 2017.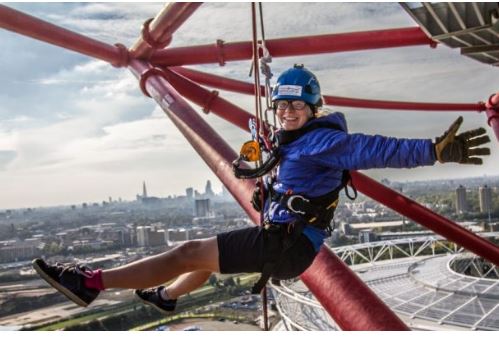 The Mayhew's vision is to create a society where animals are treated and cared for with respect and says it needs your help to do that.
The registration fee is £30 and participants are asked to raise £250 in sponsorship.
The home adds: " Of course we'll be on hand to help with your fundraising, offering you ideas and support throughout and if you sign up early, there is plenty of time to reach your target. There will also be a prize for the top fundraiser!
"Spaces are limited so sign up today and kick off 2017 with an amazing new challenge!"
Find out more here.
January 23, 2017