Askew Business Network Host First Monthly Lunch of 2020
---
All welcome at The Duchess W6 in Goldhawk Road on 28 January
Askew Business Network are hosting their first lunch and general get together of 2020 on Wednesday 28 January from 12.30pm till 2pm at the The Duchess W6 at 320 Goldhawk Road.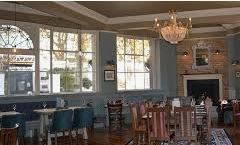 As always, all local businesses, freelancers and local residents are welcome to this gathering.These lunches attract a mix of regular guests and new faces, and newcomers are very welcome to come in and just say hello over a drink.

However, the network say it would be very helpful for seating arrangements if you could email info@askewbusiness.co.uk to let the network know if you plan to come.
If you have a business you are welcome to bring promotional material.
October 23, 2019