Police describe the arrest as a 'minor security incident'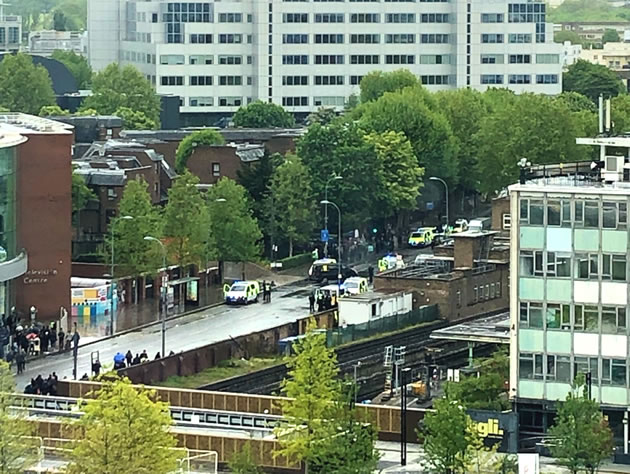 Picture: @selfiemadeboy/Twitter
A large number of emergency services vehicles including armed police officers were seen on Wood Lane in White City this Thursday afternoon (9 May).
A man was seen on the floor on the pavement on Wood Lane close to the underground station surrounded by armed police and sniffer dogs shortly after 2pm. There are unconfirmed reports on social media that a man had earlier been heard threatening to blow up the station.
Traffic on Wood Lane was stopped.
The Metropolitan police said that this was 'a minor security incident' which was handled by British Transport Police and the officers called to the scene have now been stood down.

May 9, 2019