One arrested after high speed chase across ten boroughs
Two men from Shepherd's Bush have been jailed for being part of a moped robbery gang which committed a string of robberies over a seven month period. One of them was arrested after a 90 minute chase across London including through Shepherd's Bush Green. The other was identified after footage was shown of him threatening a woman's three year old son.
The group were also responsible for the attempted theft of an expensive BBC camera that was placed on Putney Bridge to film the University Boat Race and for stealing a moped from police officers.
20-year-old Josh Strong-Myers of Loftus Road was sentenced to eight years. He had previously pleaded guilty to attempted theft, going equipped to steal, criminal damage to a police car, dangerous driving, driving whilst disqualified, possession of an offensive weapon and conspiracy to steal (cameras). He was also found guilty of two further counts of robbery and possession of an offensive weapon on Friday, 5 October 2018.
27-year-old Aaron Pask of Westway, W12 was previously found guilty of conspiracy to burgle and conspiracy to steal. He was sentenced to six years and eight months' imprisonment.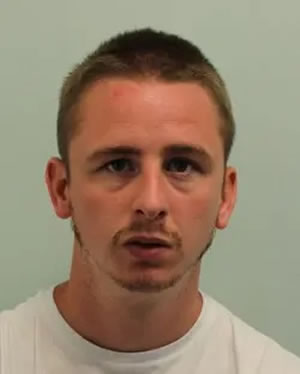 Aaron Pask
The convictions in which the gang of 12 men were sentenced to a total of 67 years and 10 months' imprisonment at Kingston Crown Court this Monday (13 May) came as a result of a 12-month police investigation led by the Met's Trident Proactive Team.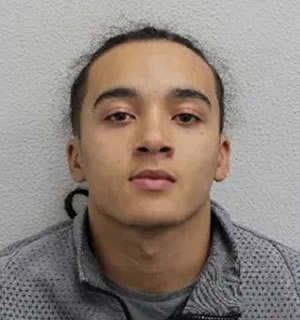 Joshua Strong-Myers
The court heard how between November 2017 and June 2018, the gang were responsible for 16 offences across south and west London boroughs. Most offences were committed at night and the defendants rode motorcycles and used vehicles which were either stolen or had their number plates removed. The gangs' professional approach meant they left almost no physical evidence behind and usually wore motorcycle helmets.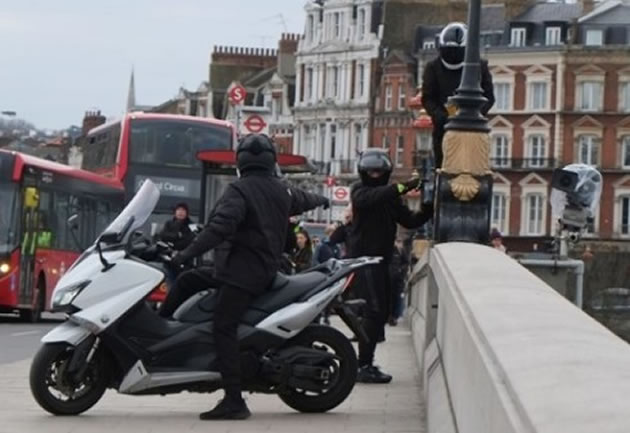 The gang attempting to steal BBC camera on Putney Bridge
The Met launched an investigation – named Operation Fieldhouse - into the organised crime group (OCG) in February 2018 following an increase in violent moped enabled robberies across the Capital. This included a moped robbery from uniformed officers on Lillie Road, SW6 in November 2017. Officers came across the moped, which was identified as stolen. Whilst waiting for it to be recovered, members of the gang approached the officers, discharged two powdered fire extinguishers as a distraction and stole the moped.
As a result of several months of meticulous work and surveillance, key members of the OCG were identified and the investigation established that the gang were responsible for the theft of approximately £40,000 worth of stock during two ram raids at the same clothing shop in Kensington High Street. During the first incident on 31 December 2017, the group used a stolen Range Rover to break into the store. The defendants stole two high value coats before abandoning the vehicle and fleeing on motorbikes.
The second incident took place on 30 January 2018 where three mopeds rammed the front of the shop to gain entry at approximately in the early hours. Four men entered the store holding planks of wood, with which they assaulted a security guard. As the gang members stole items of clothing, the security guard managed to escape and find safety in a nearby taxi where police were alerted. The offenders made off with a number of items of clothing.
The gang were also responsible for the attempted theft of a media camera that was fixed to Putney Bridge on Thursday, 22 March 2018 to film the Oxford v Cambridge boat race. The group arrived on mopeds and attempted to remove the camera using an angle grinder but were unsuccessful. They proceeded to ride to Lonsdale Road in Barnes where they stole a high-value video camera from a scaffolding platform. This camera has never been recovered.
At approximately 3.15pm on 7 May 2018, Strong-Myers, along with Omar Tafat and Kian Taylor, was involved in an attempted knifepoint moped robbery on Dolphin Street in Kingston. A police helicopter identified the suspects riding two mopeds in the area and an immediate police pursuit began with police vehicles on the ground. During the pursuit both suspect mopeds exceeded speed limits, ignored red traffic signals and rode through parks, including Shepherd's Bush Green, and other pedestrian areas.
The three men were detained and arrested in Ealing by police following a 90 minute pursuit which ran through ten London boroughs.
Officers discovered a hammer, screwdriver, angle grinder and large knife underneath the seat cover of one of the mopeds.
The gangs' final offence involved an attempted robbery in Sandpits Road, TW10 on Thursday, 21 June 2018, which was widely circulated on social media. The incident involved four men who made their way on motorbikes to Staunton Road, Kingston where they stole number plates from a parked vehicle.
Both motorbikes then made their way to Sandpits Road, TW10 where two pillion passengers got off the bikes and approached a female victim who was walking hand in hand with her three-year-old son. They demanded jewellery whilst threatening to harm the boy if she did not comply. The victim however grabbed her child and ran backwards into traffic in an attempt to escape. At this point, the occupants of a lorry exited the vehicle and chased the robbers away. The suspects for this offence were later identified as Terry Marsh, Steven Weller, and the two McFadyen brothers.
In the early hours of Wednesday, 19 July 2018, the police investigation culminated in a series of search warrants in relation to these crimes. Marsh, Weller, Pask, Isaac McFadyen and Ryan Moran were arrested as a result.
Officers seized pieces of clothing linking them to a number of offences, mobile phones, approximately £6,000 in cash and an imitation firearm.
Detective Inspector Andy Durham, who led the investigation, said, "Operation Fieldhouse was a painstaking investigation which sought to apprehend violent moped criminals.
"Following months of hard work and dedication carried out by my officers, the organised crime group responsible for a series of dangerous offences across London have been brought to justice.
"They terrified their victims during a number of calculated and violent ordeals and will now spend a significant amount of time behind bars.
"In addition to the pain and distress they caused to so many innocent people over the past two years, the cost of their crime spree is estimated to be approximately half a million pounds.
"I hope today's sentencing highlights that criminality of this kind will not be tolerated in London. We will continue to work tirelessly around the clock to apprehend those involved in these types offences and bring them before the courts."

May 14, 2019