Gang tackled by bystanders as they attempt to flee
An armed gang fleeing the scene of a ramraid on a jewellers in Shepherd's Bush were tackled by a group of bystanders who managed to catch and detain one.
The incident, which occurred around 5pm on Friday evening (25 October), was captured on video and shows three masked people wearing motorcycle helmets running along the Uxbridge Road towards Shepherd's Bush Green.
A Range Rover Evoque had been driven into Smart Jewellery and three men got out and used metal poles to smash cabinets and steal items. The group were then seen emerging from the store one of them clutching a bag. They threaten anyone who approaches them with the poles they were carrying.
A man in a black hoodie shouts at the gang but retreats when what looks like a sledge hammer is brandished at him. Police say knuckle dusters were also used to threaten members of the public.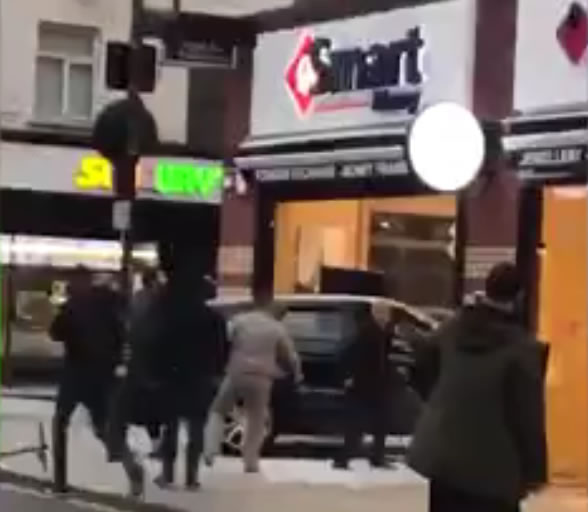 The car which was driven into the jewellers in Shepherd's Bush
The street was crowded and a number of people intervened to stop the robbers getting away. One of the group, a 34-year-old man slips and he is immediately set upon by people in the vicinity some of whom aim kicks at him. Shortly afterwards two police officers arrive and detain him. He has subsequently been charged with robbery, dangerous driving, possession of offensive weapon, theft of motor vehicle and receiving stolen goods.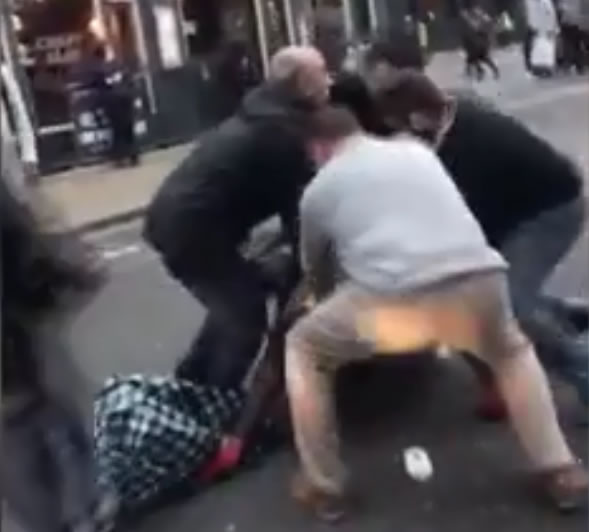 A group tackle one of the gang on the Uxbridge Road
A spokesman for the Met said: "Police were called at 17:21hrs on Friday, 25 October to Uxbridge Road W12 after a car was reportedly driven into the shop front of a jewellery store before the occupants got out and began trying to steal goods."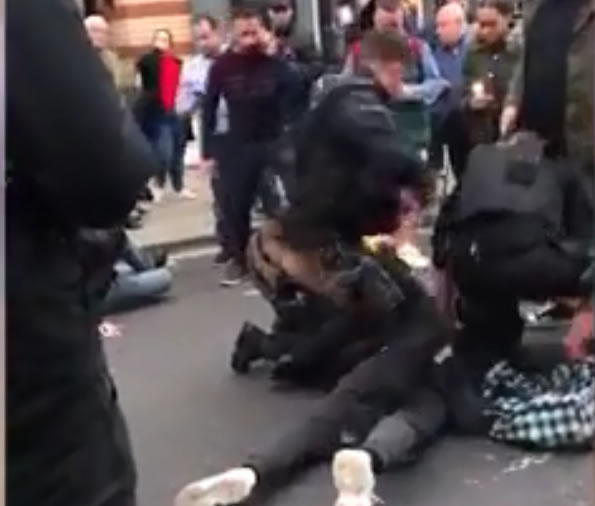 Police arrive at the scene to complete an arrest
Police are still seeking two others who fled the scene. Detectives from the Met's Central West Robbery Squad are leading the investigation.

Any witnesses or anyone with any information is asked to call police on 101 or contact via Twitter @MetCC quoting CAD 5782/25 Oct.
In particular detectives are asking for anyone who may have obtained footage of the incident to contact them immediately.
To give information anonymously contact Crimestoppers on 0800 555 111 or online at crimestoppers-uk.org.


October 26, 2019