Police involved in investigation with arson not ruled out as a cause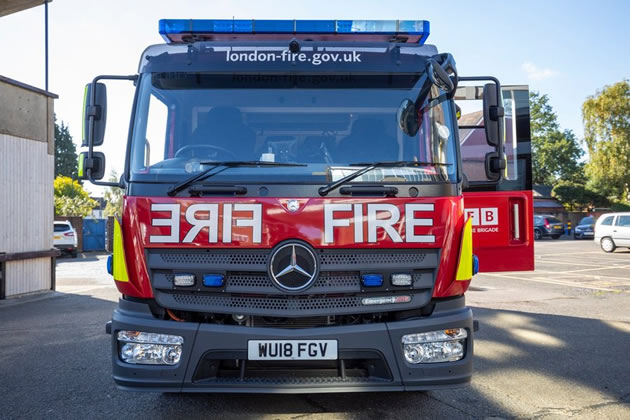 Picture: London Fire Brigade
A man was treated at the scene of a fire which broke out this Monday morning (21 December) in Shepherd's Bush.
He managed to escape from the blaze which took hold in a two-roomed flat on the ground floor of a converted terraced house.
Four fire engines and around 25 firefighters were called to the scene at 10.48am and they had the incident under control less than half an hour later.
Fire crews from Hammersmith, Acton and Kensington fire stations attended.
The cause of the fire is under investigation by the Brigade and the Metropolitan Police Service. The involvement of the latter suggests that at this stage arson has not been ruled out.

December 21, 2020