One compares it to like living in an episode of 'The Wire'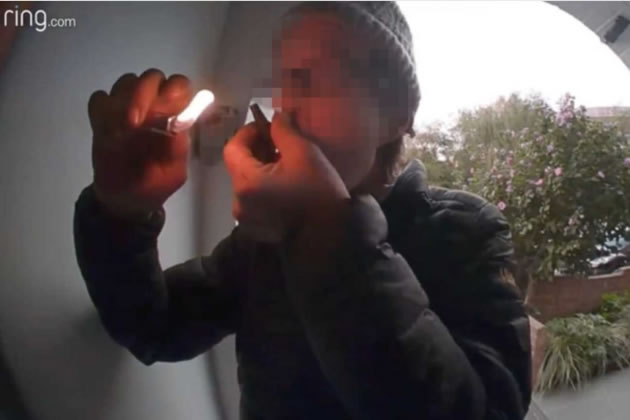 Man smoking a 'crack pipe' on a resident's doorstep in Shepherd's Bush
December 5, 2022
Residents living near Shepherds' Bush Green have been left terrified as people smoke crack on their doorsteps. Residents in Sterne Street, Tadmor Street, Bourbon Lane and Caxton Road, have seen drug addicts smoking, using needles and defecating on the street – even during the school run.
Pictures and videos seen by the Local Democracy Reporting Service show people smoking outside residents' homes and blocking them from being able to enter their properties.
One resident, who did not want to be named for safety reasons, said, "It's been like living in an episode of The Wire. You get used to seeing people smoking crack on your doorstep.
"You are bringing kids back from school and they are not able to go into their homes. Sometimes you just don't go home. You have to go around the corner to a coffee shop. I thank my lucky stars we have police who are proactive."
The Wire is a popular TV series based in Baltimore in the US which focuses on the city's problems with drug users.
Drug addicts have even chased residents down the street and parents are having to explain to young children what drugs are and why people are passed out on the street.
The problems first started four months ago in August when drug use expanded from Shepherd's Bush Green to nearby streets. Three properties have since been shut down by the Met Police, two of which were so-called "crack houses".
Every day 30 or 40 people were spotted entering the buildings and many were climbing through the window to get into the property. A resident, who lived very close to one of the crack houses, said, "There were a few fights in the street. I saw people lying [passed out] in the corridor."
Another resident from the area said, "I have opened my front door to see people smoking crack. I see people defecating. It's just unbelievable."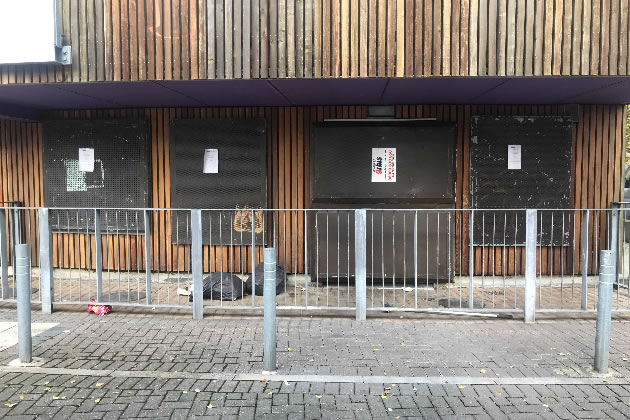 One of the properties shut by the Met Police for drug related offences near Shepherd's Bush Green. Picture: Met Police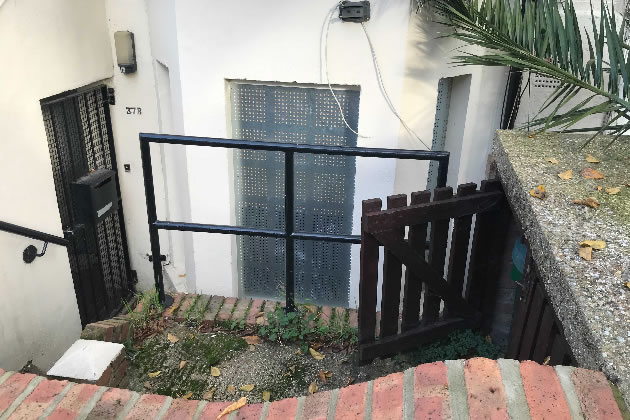 Another property shut by the Met Police near Shepherd's Bush Green. Picture: Met Police
To try and tackle the problem the Met Police has launched 'Project W12' to clear the area of drug dealing and crime. The Met has implemented a partial closure order for three months to help them crack down on crime in the area.
Under the rules, anyone could be arrested for having class-A drugs, or being abusive or threatening in a certain area. People can also be arrested for having bottles of alcohol open, littering, urinating or defecating under the legal order.
Ten people have so far been arrested for drug-related offences on Shepherd's Bush Green since the order came in at the end of November. The partial closure order is in place across Shepherd's Bush Green Common as well as on Uxbridge Road, Aldine Street, Bulwer Street, Bourbon Lane, Tadmor Street, Caxton Road, Sterne Street and Shepherd's Bush Place.
Hammersmith and Fulham Area Sergeant Thomas Cooke said, "There was so much crime on a weekly basis we had to think of something different. Open spaces should be used for positive experiences not somewhere you can drink, sell or use drugs.
"This area had been entrenched with this kind of problem. You could have up to 40 people drinking, smoking or doing drugs. You would never come here with a child.
"Residents on these streets have really suffered, they have got to feel safe. There are children growing up, looking out the window and seeing people using drugs. It's not fair.
"People don't want to walk home from school or take their dogs out at night. It's completely unacceptable."
The Met Police have had a long-term issue with drug use and violence on Shepherd's Green Common. In recent months, the Met has found weapons such as foot long knives and machetes in the area.
More than 100 bags of drugs have also been found hidden in the area. Often dog poo bags are used to hide crack cocaine, heroin and cannabis in the park. The police recently found 58 bags of cannabis in the children's playground on the green.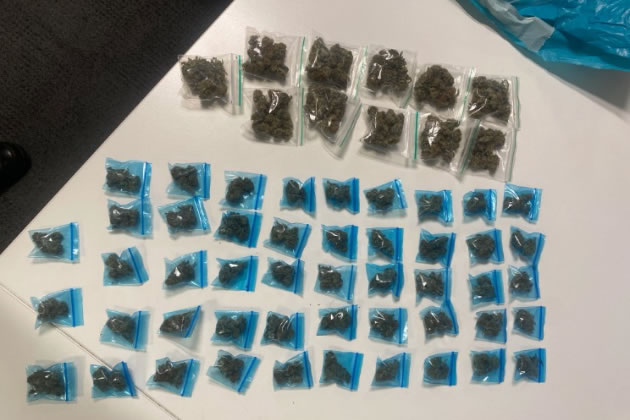 Cannabis found by police in the playground on Shepherd's Bush Green. Picture: Met Police
The police have also been dealing with bottle fights, stabbings and large knives have been found buried among leaves and under tables in the park.
Last week bags of heroin and a large black knife were found hidden under a table in the park. As many as 40 people have been spotted lingering drinking, taking and dealing drugs opposite a playground in the park.
The issue has also got so bad that residents are too scared to walk across the green and women have been heckled and shouted at.

Jacob Phillips - Local Democracy Reporter