Building proposed by Dorsett Hotel would dominate skyline on west of green
The former Walkabout pub on the west side of Shepherd's Bush Green, one of our area's most distinctive buildings, looks set to be replaced by a 16 storey high tower - almost twice the height of the hotel itself.
If built, it would dominate the skyline on the western side of Shepherd's Bush Green.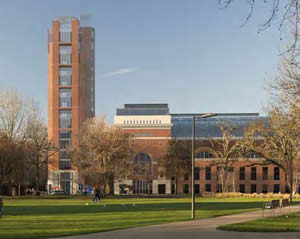 The owners of the adjoining Dorsett Hotel have applied to Hammersmith and Fulham Council to demolish the pub, which has stood empty since closing in October 2013, and its place build a tower with serviced apartments connected to the hotel on the lower floors and seven upmarket apartments on the upper floors, as well as extra restaurant and cafe space on the ground floor.
The application is as follows:

Demolition of existing former Walkabout building and redevelopment to provide a part 7, part 16 storey building comprising 56 serviced apartments (Class C1) at first to seventh floors in connection with the operation of the adjoining hotel, 7 residential units (class C3) from eighth to fifteenth floors, extension to hotel restaurant and provision of café (Class A3) at ground floor level, new basement storey comprising additional restaurant seating, customer toilets, refuse storage and plant; resurfacing and landscaping of external areas and provision of external seating area in connection with proposed café/restaurant to the front and side of the proposed building.
Residents can comment on the application here.
The seven storey Dorsett Shepherd's Bush, which launched last year, is set within a Grade II listed building, built in 1923 originally known as The Shepherd's Bush Pavilion, and retains the building's historic façade. It has over 500 Chinese inspired rooms, plus restaurants, business facilities and spa.
Shepherd's Bush Walkabout, the pub on Shepherd's Bush Green fondly nicknamed SheBu Walkie by London's Australian, New Zealand and South African communities, closed in 2013, after its owners Intertain sold the site to Dorsett Hospitality International for an undisclosed sum.