Report on World Toilet Days shows that many struggle to find accessible facilities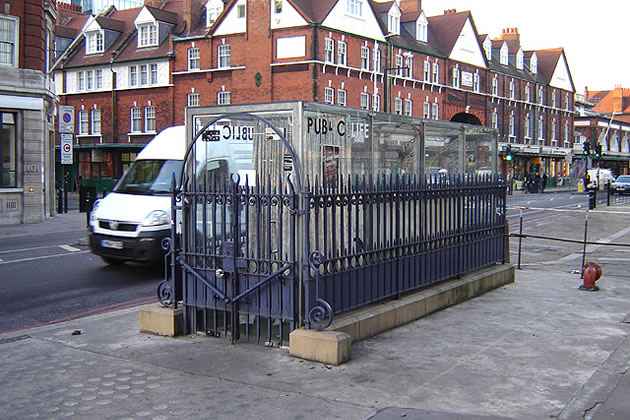 This public toilet was converted into a night club. Picture: Tarquin Binary
City Hall has urged businesses and shops in London to open up their toilets to the general public as more than 90 per cent of Londoners have said there are not enough in the capital.
To coincide with World Toilet Day, the London Assembly health committee on Friday (19 November) released a new report detailing the struggles that many Londoners face when looking for accessible, fit for purpose public toilets while out and about.
A survey conducted for the report found that 91.3 per cent of respondents did not think that the provision of public toilets in London was adequate, while 94 per cent said they had found it quite difficult or very difficult to find a toilet when out in an area they weren't familiar with.
Some respondents to the survey said that they were less likely to go out or may not go out at all for fear of not being able to find a toilet.
Assembly Member Caroline Russell, chair of the health committee, has said that the report demonstrates how "Londoners are being let down by a lack of loos" and that they are "not just a convenience – they're a necessity".
Ms Russell said: "It is clear from the Health Committee investigation that Londoners have grave concerns about the city's public toilets being wiped out. The lack of toilets in London is a public inconvenience and closures are worsening the problem.
"It is simply not acceptable that people are purposefully dehydrating themselves over concerns that they might not be able to find a loo when away from home. Some even feel they cannot leave the house at all.
"Our findings should serve as a wake-up call that having no place to go, can have serious physical and mental health consequences."
In 2011, a report found there were just 393 local authority-maintained public toilets in London, down from 486 in 2000. But with no centralised data on public toilet provision in London, the current figure is unknown.
Across the UK, it is estimated that more than 1,700 public toilet facilities closed in the decade leading up to 2016.
In addition to calling on Sadiq Khan to work with businesses to get them to open their toilets to the general public and not just paying customers, the report also calls on TfL to provide a map of public toilets along the transport network on the TfL Go app.
But central Government should also step in, according to the report, by making it a statutory duty for local authorities to provide and maintain public toilets.
Caroline Russell said,"We need to see enhanced leadership and accountability at national, regional and local level to improve the chronic lack of decent public toilet provision in our city."


Joe Talora - Local Democracy Reporter
November 19, 2021