H&F Council accuses club's owners of 'playing property developer in White City'
A major row has erupted between Queens Park Rangers and H&F Council over a possible move from the club's current home in Loftus Road to the Linford Christie Stadium in Wormwood Scrubs.
The council has accused the club's wealthy owners of 'playing property developer in White City'.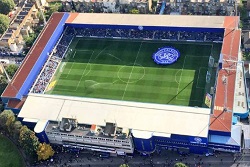 The war of words began with the publication last week of a report entitled the Economic and Social Value of QPR and Potential Stadium Development Proposals.
According to the report, by consultants Harch Regeneris, a new stadium with an adjacent community sport and athletics facility next door at the Linford Christie Stadium is the final chance for the club to stay in the borough.
It claims the move could deliver a £20m+ boost for the local economy, but if it did not go ahead and QPR moved out of the borough, it would mean a loss of the club's current economic value to the local area, estimated at £39m a year.
The report says: "The Linford Christie Stadium could be the club's last chance to build a sustainable long-term future in the area that has been its home for a hundred years. It is also an opportunity to promote physical activity and improve the health and wellbeing of West Londoners by creating an innovative community sports hub with a professional football club at its heart."
The report also presents what it calls 'A Vision for a Redeveloped Loftus Road Site' which says that it could provide between 450 and 550 new homes, housing around 1,200 residents, plus 18,500 square feet of retail space, which could offer around 100 new jobs.
You can read an executive summary of the report here and download the full report here.
Last week, QPR chairman Amit Bhatia, pictured above, also revealed that the club's owners will not be footing the whole bill for a new stadium, or for its new £30 million training facility at Warren Farm which received planning permission from Ealing Council last month.
QPR's owners — Tony Fernandes, Kamarudin Meranun, Ruben Gnanalingam and the Lakshmi Mittal family — are estimated to have a combined personal wealth in excess of over £15.5 billion.
However, Mr Bhatia, who is the son-in-law of Lakshmi Mittal, told the Evening Standard that they are considering floating a bond, or looking at other sources of finance, in order to make the club sustainable.

He said: "Over an extended period of time — and it is a word often used, but it's right — football clubs have to be sustainable; that rich benefactors don't just throw money at it, even though it looks like the easiest solution from the outside.
"If floating a bond is deemed a more financially prudent way for a club to build the training ground, it should be explored, as with other financial options. If none of these prove successful, would the shareholders and board approve the investors to do it? Absolutely. But to use that as the first option, and not look at all the others beforehand, would not be prudent for the club."
He added: "These are very large projects. Once we go through this process, will the shareholders have to put their hands in their pockets to some degree? Of course. Will we use any financial mechanisms available in the market place, like any construction project would take, as well? We would be foolish not to explore those.
"We would look at the training facility and the stadium the same way. But we are fortunate to have a giant asset in our current stadium. If Loftus Road is redeveloped into housing, that would go a long way into paying for any future development costs of a new ground."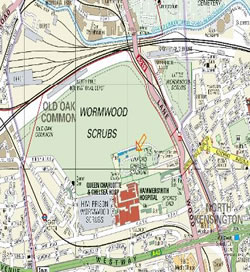 In response to these two developments, Hammersmith & Fulham Council by issuing a statement saying, "QPR's proposals are less about keeping football in the borough – and much more about them playing property developer in White City.
"The Council is a trustee of the Wormwood Scrubs Charitable Trust. And as a trustee we can't just give away over one hundred million pounds worth of land to QPR's multi-millionaire owners. Linford Christie Stadium is a vital community asset in an open green space.
"We want to protect and enhance its use for the environment, athletics, recreation and the long-term benefit of all our residents. We will consult residents early next year about how we can best achieve this.
"The Council is very proud to have QPR in our borough and has long made it clear to their owners and executive team that we will go out of our way to help QPR improve their current stadium or will work with them to look at other alternatives.
"However, we cannot just give away land for free or hand land to QPR's owners well below its potential value – and just because QPR's owners have decided to campaign for the council to do that. We believe QPR deserves to be invested in and call on its owners to do just that.
"We'd be interested in discussing with QPR's owners the idea that they give up some ownership of the club to ensure the community and QPR's fans have a greater voice in the club's future."
November 26, 2018