Lee Taylor will serve 14 days for being drunk and disorderly in public
Lee Taylor, 33, of no fixed abode, was arrested shortly before midnight last Tuesday, 2 October.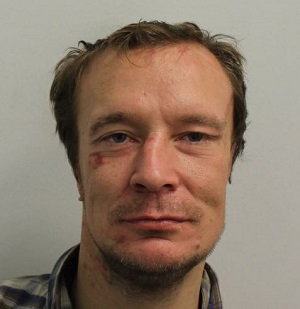 He appeared at Westminster Magistrates Court two days later and admitted he had breached a Criminal Behaviour Order by being drunk and disorderly in public.
Taylor was sentenced on the same day to 14 days imprisonment and fined £115.
Shepherd's Bush Green police tweeted @MPSShepherdsBush: "Last Tuesday night whilst patrolling the Green FH Response Team officers witnessed Lee TAYLOR urinating on the War Memorial on Shepherds Bush Green. He was also found to be breaching his Criminal Behaviour Order. On Friday he was sentenced to 14 days in prison."
Shepherd's Bush Green's Sergeant James Burgess said: "We take anti-social behaviour seriously and this kind of behaviour will not be tolerated."
The War Memorial, which honours soldiers who died in both World Wars, will be at the centre of the Remembrance Day Parade and Service on 11 November, which this year will mark the centenary of the end of WW1.
October 9, 2018