Forty firefighters tackle blaze at corner of Goldhawk Road and Hammersmith Grove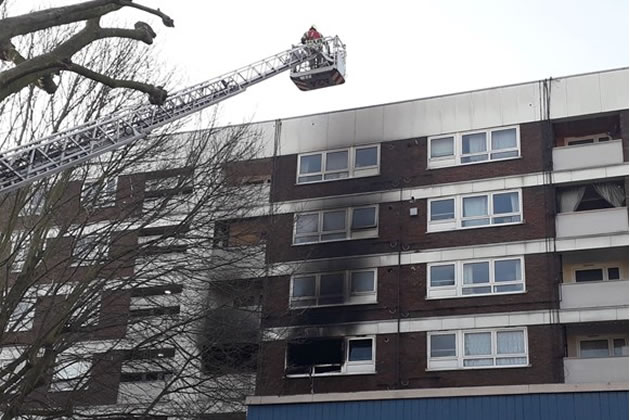 Picture: London Fire Brigade
A block of flats on Hammersmith Grove near the junction with Goldhawk Road caught fire this Thursday afternoon (7 January).
The Fire Brigade was called to the scene at 1.21pm and the had the fire under control within an hour
Part of a flat on the fifth floor of the eight-storey block was damaged.
One woman was taken to hospital suffering from shock.
Six fire engines and around 40 firefighters from Chiswick, Fulham, North Kensington and Lambeth fire stations were at the scene.
Station Commander, Dan Johnson, who was at the scene said, "Firefighters were faced with a very well developed fire on arrival.
"The smoke was very visible from the outside of the building and resulted in our Control Officers taking 17 calls to the blaze.
"Crews worked hard to tackle the fire and contained it to the affected flat."
The cause of the fire is under investigation.

January 7, 2021