Westfield music and conference centre to offer creative jobs for local young people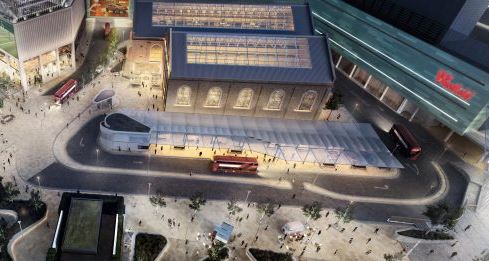 CGI of the completed Exhibition London
Exhibition London, the new venue being created within the Dimco East Building at Westfield London, just off Wood Lane is set to open its doors to the public in November.
And as well as promising to offer gigs by some of the biggest names in the music industry to the borough, it is creating new jobs for local residents, including creative apprenticeships and paid internships.
As we reported earlier this year, Exhibition London is being created by transforming the Dimco East Building, pictured below.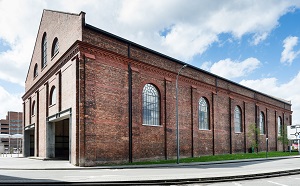 The Grade-II listed building was built in 1899 as an an electricity generating station for the London Underground.
It also famously starred as the Acme Factory in the 1988 film Who Framed Roger Rabbit?
More recently it has been used as a bus garage as part of White City bus station, before being sold by Transport for London to Westfield a year ago.
Now Westfield's owner, French real estate and investment firm Unibail-Rodamco-Westfield has teamed up with Broadwick Venues, part of festival and entertainment specialist Broadwick Live, to transform the building into Exhibition London.

The name was chosen because of the site's proximity to the site of the Franco British Exhibition of 1908.
It will host high-profile live music events, brand experiences, product launches, exhibitions, conferences, award ceremonies and community events.
Spread across two floors, Exhibition London will have multiple rooms, formats and configurations as well as a number of adaptable relaxation areas and onsite food and drinks vendors, making for a truly unique venue.
It also sits at the heart of Westfield London's £600m expansion, with its development following the centre's tenth anniversary year in 2018.
Broadwick Venues, which has had success with Printworks London, its venue in Surrey Quays, will continue to operate Exhibition London in the future and Broadwick Live will programme the majority of its musical events.
"Barbican meets the Roundhouse is the best way to describe our latest venue," said Creative Director of Exhibition London, Simeon Aldred. "We will have gigs headlined by top artists, classical music, jazz, gospel and lots more.
We would like to give young people the opportunity to get involved in the arts with us. It could be showing them how a show is put together, setting up a stage, lighting to artist liaison. We're also looking to take on paid interns and apprenticeships from the local community."

You can stay up-to-date with developments at Exhibition London by visiting the event management company's website Broadwick Live.
Exhibition London is the second new venue scheduled to open in Shepherd's Bush in 2019, following the launch in summer of Troubadour White City Theatre across Wood Lane at White City Place.
April 29, 2019