With Peter Pan flying in to open a summer season of family friendly productions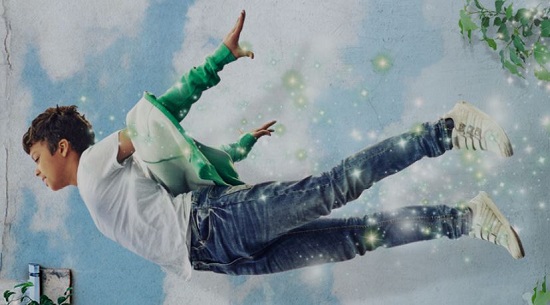 Shepherd's Bush's newest venue Troubadour White City is set to launch on 20 July with its first of a season of family friendly productions - the National Theatre's magical retelling of JM Barrie's Peter Pan.
The inaurgural summer season will also include the TroubaKids Festival, with four productions playing in rep from 23 July - Little Baby Bum Live, Monstersaurus!, The Very Hungry Caterpillar Show and Aliens Love Underpants.
The Troubadour Theatre is within a new 'Meccano style' pop-up building in front of White City Place at the junction of Wood Lane and South Africa Road.
Although the structure is officially temporary, the theatre is expected to be in place on Wood Lane for at least three years.
Troubadour Theatres and White City Place developers Stanhope, Mitsui Fudosan and AIMCo, announced the theatre's launch with Oliver Royds and Tristan Baker, of Troubadour Theatres saying: "We are hugely excited to be launching the first summer season at Troubadour White City and can't think of a better way to start than with 4 shows which will entertain and enthral the next generation of theatregoers."
Peter Pan, first seen at Bristol Old Vic and reconceived at the National Theatre in 2016, features innovative aerial acrobatics and live music from an on stage band. Bursting with magic, mischief, music and make-believe, Sally Cookson's wondrously inventive Peter Pan is a funny and moving version of a much-loved story.
As well as a fully flexible theatre seating up to 1,200 people, Troubadour White City also includes an 800 seat fully flexible multi-purpose venue. There will be an interconnecting foyer space complete with a large onsite bar, and the theatre promises to showcase a programme of large-scale theatrical shows, film screenings, exhibitions, concerts and international events.
Alistair Shaw, Managing Director of White City Projects, said: " "Our ambition for White City was to create a thriving new London destination and the opening of Troubadour White City Theatre really embodies our commitment to positively transform the wider area and provide a new cultural experience for visitors from near and far to enjoy.
"White City has always been recognised for creative broadcast and we look forward to continuing the legacy for live entertainment, with the launch of the first season of Troubadour White City Theatre this summer."
You can read more about What's On at Troubadour White City and book tickets here.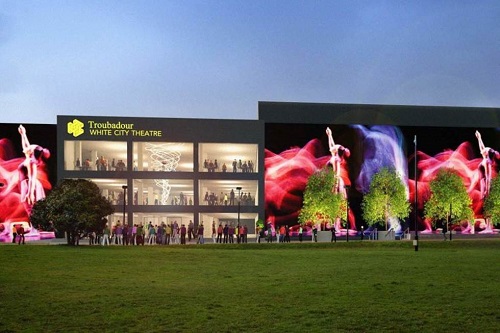 June 10, 2019