Fulham, Chelsea and QPR respond to 'unprecedented situation'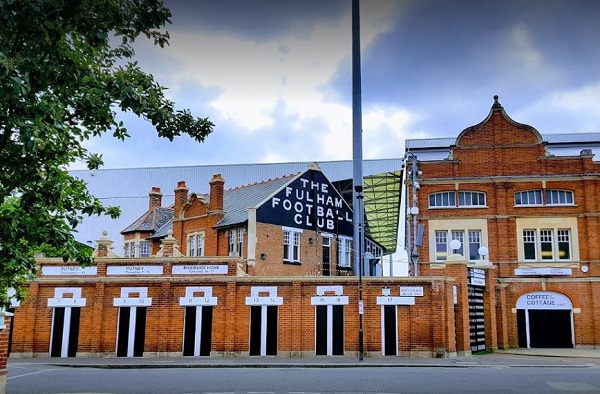 All top level football matches have been suspended, with the suspension now extended until at least 30 April.
The Football Association has also agreed that the current season can be "extended indefinitely".
The suspension, announced on Friday 13 March included a West London Derby between Fulham and Brentford match which was to take place at Craven Cottage.
Fulham FC said at the time: "Following this morning's latest announcement from the EFL, the Club can confirm that this evening's scheduled fixture against Brentford has been postponed.
" As was specified in the statement, the Football League will be suspended until at least April 3rd, meaning that our fixtures against Leeds United and Queens Park Rangers will also be postponed.
" We apologise for any inconvenience this may cause, but we trust fans understand the unprecedented situation we find ourselves in.
" We will provide details regarding rearranged dates, future fixtures, and related ticketing information when available."
Fulham's statement followed an announcement made by The FA, Premier League, EFL and Barclays FA Women's Super League and FA Women's Championship, saying they have collectively agreed to postpone the professional game in England until 3 April at the earliest.
They said: " This action, which will be kept under constant review, has been taken due to the increasing numbers of Clubs taking steps to isolate their players and staff because of the COVID-19 virus.
" The postponements include all matches in the Championship, League One and League Two, as well as all Academy and youth team fixtures.
" In addition, Clubs are being advised to suspend indefinitely all non-essential activities which include, but are not limited to, player appearances, training ground visits and fan meetings.
" Whilst the EFL Board has continued to take the advice and guidance offered by the Government and its health advisors, emerging developments mean now is the time to implement football's contingency plans in response to the crisis."
Chelsea FC meanwhile annnounced the cancellation of this week's EUFA match against Bayern Munich and a number of personnel at the club, including the first team squad, now self-isolating after player Callum Hudson-Odoi had a positive test result for Coronavirus.
The club says: " Chelsea personnel who had recent close contact with the player in the men's team building will now self-isolate in line with Government health guidelines. These will include initially the full men's team squad, coaching staff and a number of backroom staff.
" It is expected that those who did not have close contact with Callum will return to work in the coming days. In the meantime, the men's team building, one of several separate buildings at our training ground, will remain closed. The rest of our training facility, Stamford Bridge and our other facilities are operating as normal.
" Callum displayed symptoms similar to a mild cold on Monday morning and has not been at the training ground since then as a precaution. However, his test came in positive this evening and he will undergo a period of self-isolation.
" Despite testing positive for the virus, Callum is doing well and looking forward to returning to the training ground as soon as it is possible.
" We will continue to adhere to Government and Public Health Guidelines with regard to our facilities and staff and will be discussing next steps with regards to upcoming fixtures with the Premier League on Friday morning. We will provide further updates as necessary via the club's website. We wish Callum a speedy recovery and look forward to welcoming him back to the club soon."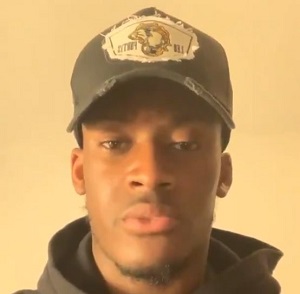 On Twitter, Callum Hudson-Odoi tweeted @Calteck10: " Thank you for all your good wishes, as I said in the video I'm feeling good and hope to see you all soon!"

Chelsea also announced the cancellation of this week's match, saying: " All matches in UEFA competitions next week have been postponed, including our trip to Bayern Munich, because of the spread of Covid-19 in Europe and related decisions made by different governments.
" The fixture in Germany, scheduled for Wednesday 18 March, was going to take place behind closed doors but will now not be happening at all next week. UEFA have said further decisions on when the match will take place will be communicated in due course.
" All other Champions League, Europa League and UEFA Youth League matches have been postponed. As a consequence of those postponements, the Champions League and Europa League quarter-final draws scheduled for 20 March have also been postponed.
" UEFA will further discuss European football's response to the outbreak at a videoconference meeting on Tuesday 17 March. "
QPR say that tickets purchased for home fixtures against Barnsley (Saturday 14 March) and Fulham (Saturday 21 March) will be valid for the rearranged fixtures, once/should these be confirmed.
Tickets purchased for the away fixture against Charlton Athletic (Tuesday 17 March) will also remain valid for the rearranged fixture.
If a refund is required for any fixture these will be dealt with once the re-arranged date has been confirmed. Like many businesses at this time, club staff are now operating remotely and are therefore unable to process refunds at this time due to GDPR regulations.
The Box Office will be closed until further notice and the QPR Superstore is also closed, but supporters can still make online purchases here.
March 20, 2020