L'Oreal's new offices will include Academy training 10,000 hairdressers every year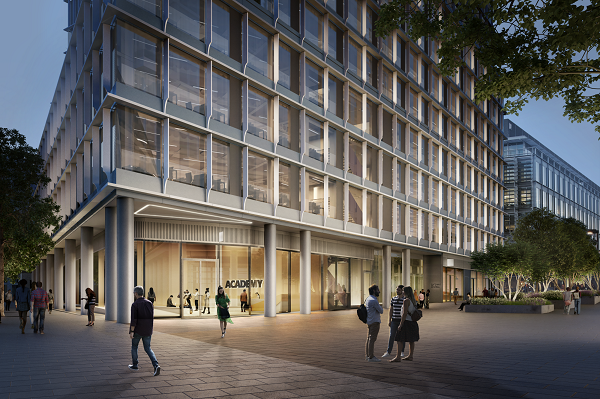 L'Oréal, the world's largest cosmetics company has announced that it will be moving from its current office in Hammersmith to a new bespoke building at White City Place.
L'Oreal, which is the top beauty company in the UK is the latest internationally renowned business to move to White City Place, on the corner of Wood Lane and South Africa Road, joining current fashion and beauty-orientated tenants such as the haute couture designers Ralph & Russo and online luxury fashion retailer Yoox-Net-a-Porter.
The company will occupy six floors of a new 11 storey building at White City Place, which has been designed by one of the UK's largest architecture companies Allies and Morrison. It will also house the L'Oréal Academy, a flagship educational project which aims to train 10,000 new hairdressers a year from across the UK.
L'Oreal has reportedly been looking for new premises in the local area since early last year, as the lease on its current offices in Hammersmith Road runs out in 2022.
Nathalie Bleach, L'Oréal's operations director for UK and Ireland, who is leading the company's relocation said that keeping the business in west London was important from an employee and community point of view, given that it has been based there for so long.
Vismay Sharma, Country Manager, L'Oréal UK and Ireland said: "The new building is at the heart of an energetic and creative campus at White City Place located next to Imperial College and Westfield London, a location which is reflective of our ambition to become the leading BeautyTech company.
" Relocating our corporate headquarters is a unique opportunity to provide our employees with a workplace for tomorrow and a headquarters that best represents our creative and innovative company alongside our mission of beauty for all."

L'Oreal is the latest in a recent flood of companies deciding to make White City Place their home, bringing White City Place close to full occupancy.
Arbor Education, who make an industry-leading cloud-based Management Information System, or MIS for schools and trusts, has taken 1,350 sq ft at WestWorks and Huckletree, the pan-European workspace and growth accelerator, is expanding from their base in MediaWorks to WestWorks.
Two new restaurants are also coming to White City Place - fried chick outlet Mother Clucker and vegan cafe Potager, adding to the growing range of amenities at White City Place, including fitness studios, restaurants, bars and cafes.
January 7, 2020